Aus ACS
Australia ACS Assessment is required for evaluating education and work experience. The assessment by Australian computer Society will be used to prove SkillSelect points.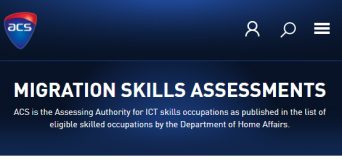 22 Feb, 19
ACS Assessment for Australia PR. Fees = AUD $500. Processing time 7-10 weeks. Notarized Passport, Degree, Mark sheets, Work experience letter required.
42
Aus ACS
Australia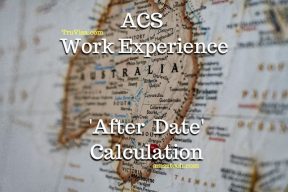 18 Feb, 19
ACS work experience 'After month' date means the day in same month can be used as start date in Australia EOI, not the next month. 2 or 4 yrs deducted.
65
Aus ACS
Australia