Will H1b Workers get Coronavirus Stimulus Bill Check?
Stimulus bill 2020 Coronavirus help payments will be sent to all taxpayers based on 2019 or 2018 income including H1B, L visa workers. Public charge rule expected to be excluded.
0
&nbsp&nbsp&nbsp&nbsp&nbsp
Under the Stimulus bill, single Americans would receive $1,200, married couples would get $2,400, and parents would see $500 for each child under age 17.
The income level will be judged using your 2019 IRS returns or 2018 if you have not filed the 2019 return yet.
Compare if using 2018 tax return will get you more money or 2019 here.
Married but the wife is not working?
It depends on how you filed your last tax return. Check your form 1040 from 2019 or 2018. If you filed as "Married filing Jointly", then you can choose that option above.
Many people file as "Married filing Jointly" even if the wife does not have a work permit in the USA. This is legal.
Consider H1B the same as L1 and H4 the same as L2 for this table. We have listed them to the best of our knowledge.
This table was last updated on 3/27 7.30 ET as per best information available.
| | |
| --- | --- |
| Married Filling Jointly | Eligible for Check |
| H1B SSN + H4 Spouse ITIN + No Child | No |
| H1B SSN + H4 Spouse SSN + No Child | Yes |
| H1B SSN + H4 Spouse ITIN + Child ITIN | No |
| am22tech.com | |
| H1B SSN + H4 Spouse SSN + Child ITIN | May be. Without Child Credit |
| H1B SSN + H4 Spouse SSN + Child SSN | Yes |
| H1B SSN + H4 Spouse ITIN + Child SSN | No |
| H1B SSN + H4 Spouse SSN + Child SSN + Child ITIN | May be. Without Child Credit |
It seems that the IRS will exclude people who filed "Married filing Jointly" returns if the spouse or anyone in the family does not have SSN, as reported by MiamiHerald based on National Law Center's understanding.
Nobody knows with 100% confidence until IRS lists the rules here.
With H4 EAD, you do get SSN and then you will be eligible for a Stimulus check. The same holds true for L2 dependents. Many H4 visa dependents use ITIN until they get their own H4 EAD.
If you filed 2018 return with H1B SSN and H4 ITIN, but now your spouse has H4EAD and Social security number, then file your 2019 tax returns as early as possible to be eligible for the check.
Is Child SSN Mandatory?
The child should have a valid USA Social Security Number to be eligible for the child's portion of the stimulus CARE Act payment.
Many H1B and L worker visa holders would have a kid with ITIN but not SSN. You will not get a Child's credit here.
The US-born kids who are US citizens automatically get SSN and hence are eligible.
The payments will reduce for people with adjusted gross incomes of more than $75,000. If your income is more than $99,000, you would not qualify at all. For families where both members are working, the income limits are 150k and 198k respectively.
| | | |
| --- | --- | --- |
| Single/Family Income | Single | Married filling Jointly |
| Income Up-to $75k/150k | $1,200 + $500/Child | $2,400 + $500/Child |
| Income between ($75K – $99k)/($150K – $198k) | 5% Reduction above 75k | 5% reduction above 150k |
| Income above $99k/$198k | Not eligible for Payment | Not eligible for Payment |
H1B is Resident Alien
Many people asked me if H1B will be excluded as CNBC wrote:
Some individuals are specifically excluded from receiving payments. That includes nonresident aliens, individuals whose deductions can go to another taxpayer, and estates or trusts.

CNBC
For the purpose of income tax calculation in the USA, IRS considers H1B and L visa workers as 'resident alien'. The B1/B2 visa visitors are considered 'nonresident aliens'.
Will Checks will be sent to H1B, L visa holders?
There is no clear information if visa holders like H1B, L and F1 would receive it or not.

The checks are intended to be sent out to all tax payers based on their family income.

If we go by the family income threshold, the chances of H1B and L workers receiving the benefit are good as per most recent information.
Will help check be counted as Public charge?
Government has not clarified yet on public charge.

Going by the announcements made by USCIS clarifying that Coronavirus medical help will not be counted as public charge, we expect the direct financial help government will also be kept out of 'public charge' rule.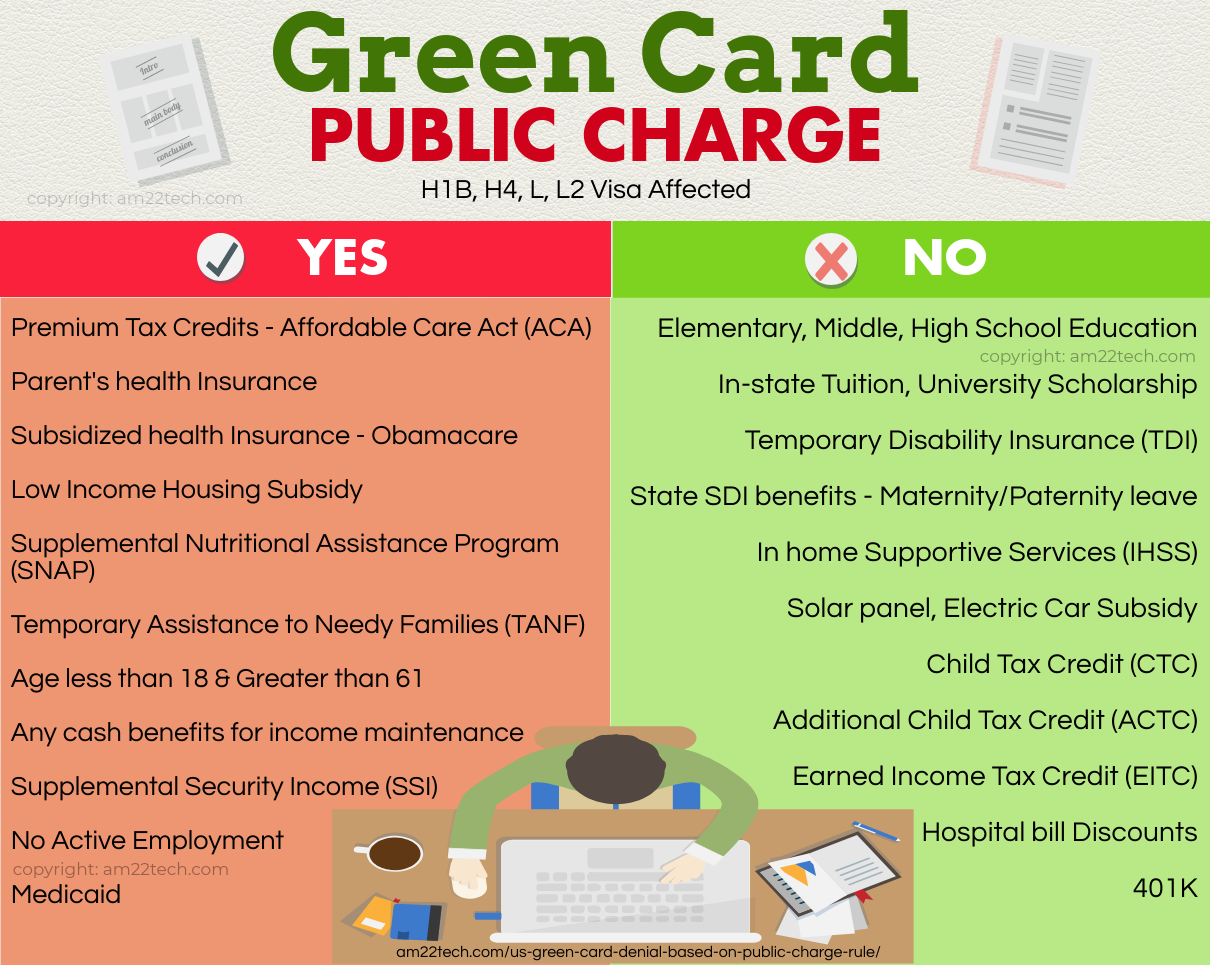 Is Payroll tax given to employees?
Payroll tax cuts are only given to employers and not employees.

Employers will be able to hold their portion of payroll tax for some time but will have to pay it eventually.
Will help check money be taxed by IRS?
The direct payment check under stimulus bill will not be taxed by IRS.

The payment will be considered a tax credit and hence will not be taxed in 2020 return.
Will I get a Paper check or direct deposit into my Account?
IRS will send the checks using your direct deposit bank information from your tax return.

If there is no direct deposit information available, IRS will mail a paper check to you.
Do i need to register to be eligible for Stimulus bill Payment?
There is no need to register yourself anywhere. Your income tax return will be used to find your eligibility and send out payment to you.
Can H4 or L2 dependent Child be counted for Stimulus Payment?
You cannot count your child if they do not have SSN for the purpose of Coronavirus stimulus payment.

Only SSN holder kids below age 17 are allowed to be counted.
When will I get the Stimulus Payment?
Once the bill is passed, the payment should be sent within 3 weeks as told by Trump. It may be delayed though.
New Born Kids in USA
If you have a new born kid which has not yet been claimed on your tax return in either 208 or 2019, you may not get a check. The details are not yet available though. We will update as and when bill is available.
OPT EAD, F1 Workers
F1 visa holders are counted as nonresident aliens and hence may not be eligible to receive this tab credit.
H1B People with SSN Outside USA at this time
The check will be sent out if you either filed 2018 or 2019 tax return in USA.
The catch is that you do have to have income to qualify for this stimulus bill. We do not think that you will get a check if you are not actively working in USA on H1B or any other work based visa.
Note that your H1B visa and L visa work authorizations are in trouble if you lose your job during Coronavirus shutdown. You may be able to use state's unemployment insurance compensation but do not opt for any federal government subsidies.
Visa workers can opt for free federal government Coronavirus medical help without risking their visa status though.
Did anyone of you received recession help checks in 2001 or 2008? Can you share your experience with respect to their taxation for visa holders on our USA forum?