Porter Service at Sydney International Airport – Departure, Arrival?
Porter service at Sydney airport by shuttle company is good. No service from airport or airline available. No curb side bag drop off. Private Concierge service too expensive.
Anil Gupta
Updated 4 Mar, 20
Sydney International airport has no porters to help people travelling with large luggage alone.
You either need to take help from your airline staff or ask your relative or friend to help you move your bags from car to check in counters.
Recently, we had a requirement where my wife and 9 year old kid were taking a Qantas flight with 7 large check in bags. Off-course, one person cannot move all 7 large bags alone from car drop off point to check-in counter.
Sydney airport has no such service even if you are ready for pay for it. The only volunteer driven help available at Sydney airport is for helping you after you have checked-in your luggage.
This was standard Sydney Airport response when we contacted them:
Anyway, our need took us to Indians in Sydney community group on Facebook and members helped find a reliable taxi service for our requirement.
Guru Good Times Shuttle Services in Sydney
Guru Achary's Good Times Transfers airport shuttle services is the name and they charge only AUD $20 extra on top of cab fare to help with the luggage. The airport trolley charges are to be paid directly by you at the airport.
At this time, they do not have any website. The only way to contact them is to call or send a WhatsApp message (+61 402 700 053). You won't find them online but take this review as a testimonial.
The driver will park the car at Sydney airport and then get airport carts for your luggage. He will then drop you at check-in counter queue.
Our experience with Guru's services has been phenomenal. Their driver helped my wife print the luggage tags, tied them to the bags and then even helped check-in all bags as the queue was quite short.
We strongly recommend to use their services if you are looking for porter services at Sydney Airport. They send the driver name, shuttle license plate number, shuttle car color and other such details a day in advance of your travel date.
Please remember to call and ask your taxi service explicitly about helping with luggage as most taxi drivers will NOT help. They usually drop you off at no stop or park curbs.
The taxi pick up is also done from designated taxi parking areas and you will have to push your luggage till that point.
In our case, we booked Plan B shuttle service in Sydney earlier but they clearly refused to help with luggage after drop off when requested.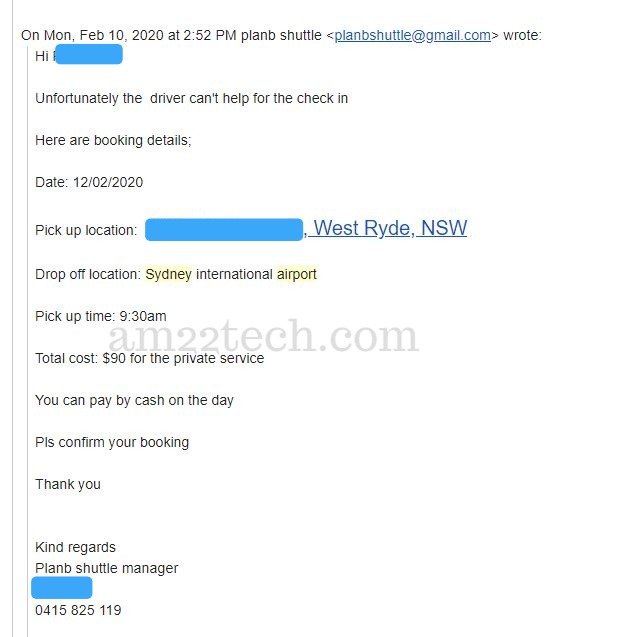 Airline Staff Does Not Help Moving Bags
No airline staff helps to push bags including Qantas airline even when requested.
Interestingly, Qantas allows to carry 5 extra check in bags for a fee and still they do not have any supporting service to take care of you.
We strongly recommend to plan it ahead of your trip if you are travelling alone. Do not rely on airline staff for help as they out-rightly reject your request at Sydney airport.
No Curb Side bag Drop off At Sydney Airport
To add salt to injury, there is no curb side bag drop off at Sydney international airport. So, you are left alone to buy a third party service if you have no friend or relative to help you.
If you are coming from US to Australia, you will feel the need of a porter that's a norm at US airports.
While going back, the curb side drop off seems like a necessity rather than a luxury.
Uber, Lyft and other such services will not help with luggage either.
Expensive Concierge Services
If you do a search online, you will find many concierge services that charge about USD $300+ just to move your bags from car drop off point to check in counter. That's actually absurd. These services are basically for VIP people as they claim themselves.
Medical travel companion is another such expensive service that charges $450+. It may be useful for anybody who is medically unfit to move around the airport but not for a simple service like moving bags.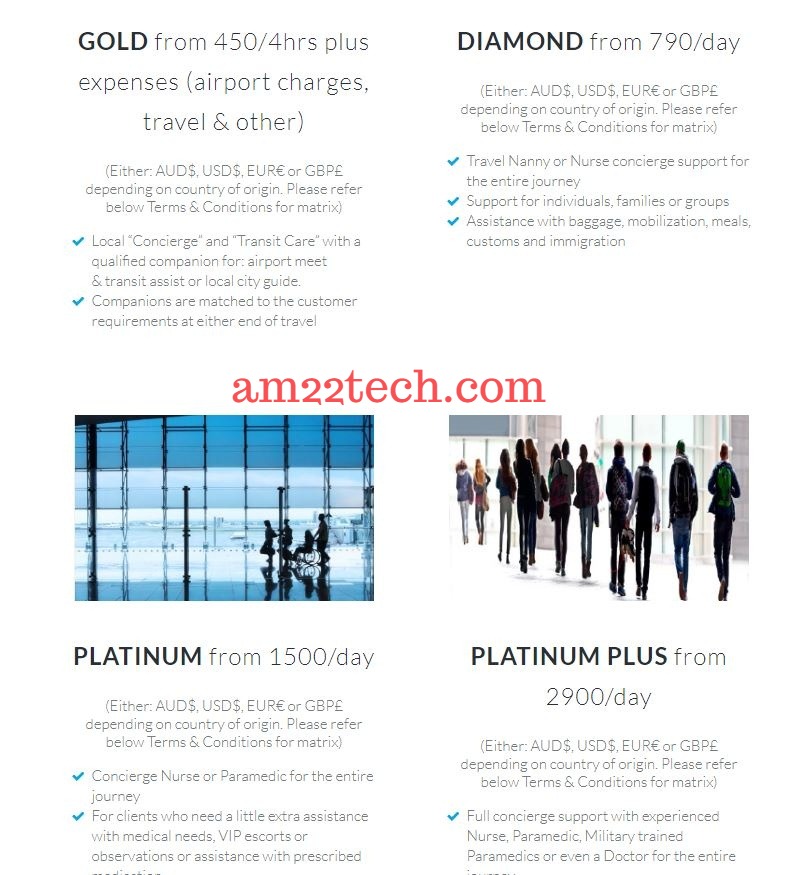 Royal Airport concierge services graciously offered to help for USD $550. When we questioned the price quote and its absurdness, they simply replied saying that it is a VIP meet and greet service.