Finance & Money
#Tag
We help you with tried and tested real-life money management and finance tips and tricks.
Investing in stocks or saving money using high yield bank accounts – We share our experience on what helps make more money without the tensions of losing and depreciation.
Indian NRE/NRO accounts and their benefits vs keeping money in USA, Australia or Canadian bank savings accounts.
Is Buying gold better than keeping money in Savings account?

By Anil Gupta
Updated 9 Jul, 20
File NRE account interest in USA tax return. Exchange rate for USD conversion by IRS. 1099-INT is not given by Indian bank. NRE NRO FD interest is taxable.
#Finance & Money
#NRI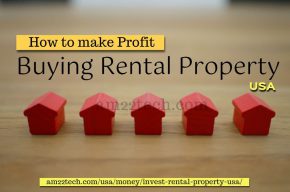 By Anil Gupta
Updated 6 Jul, 20
Invest money in rental property in USA - Keep property management cost at 5-7.5%. Aim to earn 6-10% of purchase price as yearly rent to make profit.
#Finance & Money

By Anil Gupta
Updated 5 Jul, 20
Real estate cash back is not taxable. Agent should not issue form 1099-MISC. IRS considers rebate as discount on home purchase price. No need to show on 1040 return.
#Finance & Money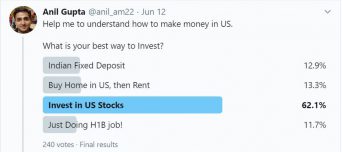 By Anil Gupta
Updated 29 Jun, 20
Indians prefer investing in US stocks to make money as the best option. Buying rental property is good option followed by gold bar. NRE/NRO FD is last choice.
#Finance & Money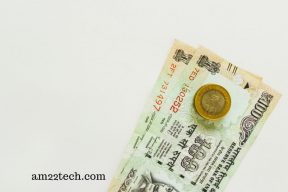 By Anil Gupta
Updated 21 Jun, 20
Find monthly net salary in India after taxes & PF deduction, home loan eligibilty, HRA tax benefit, CTC, salary slips and investment options.
#Finance & Money

By Anil Gupta
Updated 14 Jun, 20
HRA exemption for tax refund online calculator. Rent receipts required >3000 /month. Landlord PAN needed >1 Lakh/year. Pay rent to parent/wife to save tax.
#Finance & Money