Australia PR 189, 190 Visa Documents, Steps, Form 80, 1221
Australia PR documents for 189/190 visa application. Form 80, Police clearance, Medical, education, work experience assessment required. Pay fees in immiaccount.
Anil Gupta
Updated 12 May, 20
Documents for Australia PR – Primary Applicant
#1 Police Clearance Certificate (PCC)
A police clearance certificate is required from all countries that you have lived in the past 10 years for more than 12 months. If you have made multiple short trips and they all add up to 12 months, you should get a PCC.
Apply for USA FBI clearance certificate online or with third party agents. You will need US state police clearance as well if you lived for at-least months in a state in the last 12 months. The process for Texas State PCC and California State PCC is simple and can be done online.
Apply Indian PCC with Indian Embassy by postal mail or in-person. Get Indian PCC from Indian Passport office if you are residing in India.
Police certificates are valid for 12 months from the issue date for Australia PR. PCC does not need a notary.
#2 English language Test Report
You need to upload a copy of your test result in your immiaccount. A notary is recommended but not required.
Although we recommend PTE for Australia PR as you can score 79+ easily with our tips and trick, you can top IELTS too with this collection of videos to pass the exam.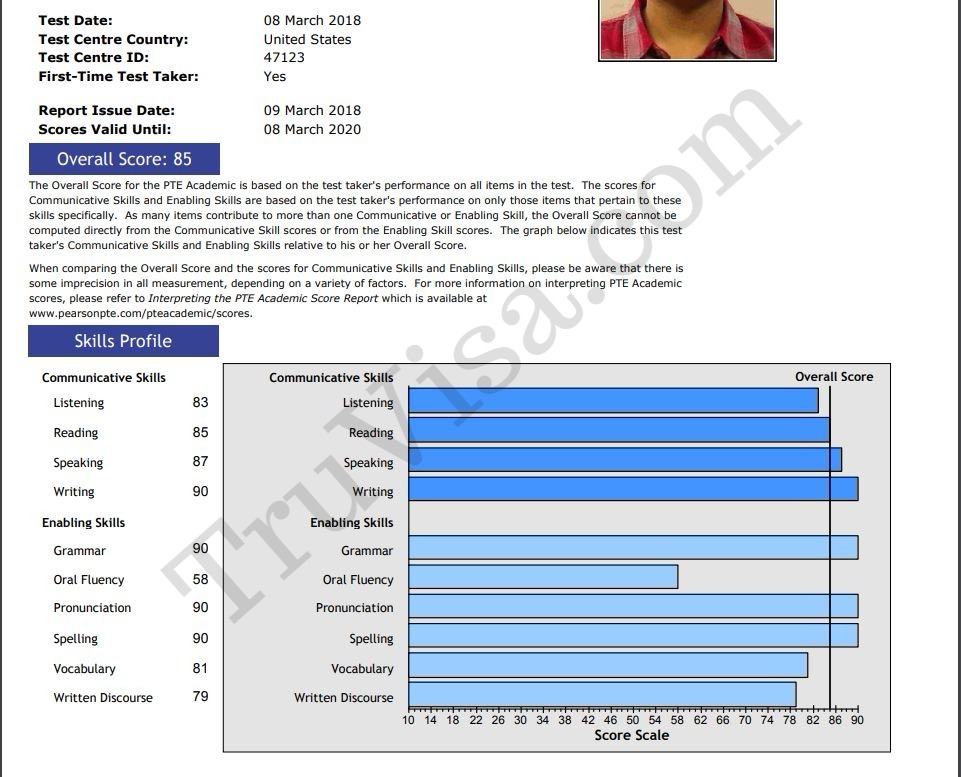 #3 Skill Assessment Letter
A skill assessment letter is required to prove your education and work experience points claim in EOI. A notary is required for skill assessment letter.
Each ANZSCO occupation code will have its own assessment agency assigned to it.
How to file ACS (Australian Computer society) assessment.
#4 Medical Test Report
Get your Australia PR health examination done from approved physicians. Medical tests like TB, HIV/ AIDS are required.
You can generate the HAP ID from the Australia ImmiAccount website once you have paid the visa fees.
You can get your medical tests done even before getting an invitation and is recommended by Australia DIBP themselves. How to Generate HAP ID for medical before visa invitation or paying fees.
#5 Passport
Passport first and last page color copy. Passport color copies should be notarized.
#6 Age proof
Notarized Birth Certificate or Passport is required.
If you do not have the birth certificate, then you should get it. In the case of India, you can use the 10th standard certificate/mark-sheet in the absence of a birth certificate.
#7 Skill Letter from past 10 years employment
Use the same work experience letter that you submitted as educational qualification proof with ACS or relevant accessing authority. Notary certification is required for skill letters.
You can get a reference letter from a co-worker if your employer is not giving it.
#8 Income tax Proofs (last 3 year)
If you are in the USA, you can submit W2 or your tax returns.
If you are in India, you can submit form 16 or ITRs.
For Singapore or Pakistan or Bangladesh etc., submit the income tax documents that prove you paid government income taxes
#9 Passport size Photo (45mm x 35mm)
How to scan and photo specification for Australia PR.
#10 Marriage Certificate
Notarized marriage certificate is required only if you are married.
#11 Qualifying Degree 
Notarized Mark-sheets or Transcript. Sealed transcripts are not required.
Notarized Degree certificate.
You can use the same notarized copies you may have submitted as educational qualification proof with ACS or relevant accessing authority.
#12 Form 80 
Use this sample Form 80 for Australia 189 / 190 Visa to fill your residence and travel details.
Open in New Window
#13 Form 1221
The information in form 1221 is 99% the same as you would have filled in Form 80.
Form 1221 may or may not be requested in your 189 skill-select invitation. Hence, fill it only if requested by the Case Officer (CO).
Some people upload it without even being asked by CO, just to make sure no time is lost between CO requesting it and then you upload and CO takes time to verify. It is your choice.
As per the official Australian guidance here, Form 80 is not mandatory either if you are applying from outside Australia. But, as a matter of saving time, you should be ready with it if CO asks for it.
#15 Payslips
Salary slips or pay stubs are not required.
You can submit the payslips for the period from the Assessment report date to the current date if you are claiming work experience points this period. You will also need to submit the current employment letter to cover the gap between the assessment report and today.
This employment letter can be a simple letter stating you are currently employed with the company.
Payslips do not need notary.
Documents for Spouse
Passport – first and last page color scan
Birth Certificate
Spouse Proof of functional English. If you are claiming Spouse Points, then the spouse needs a Competent English score.
Work assessment Report – required only if you are claiming spouse points.
Police Clearance certificate – See the PCC requirements above. Spouse also needs PCC from all countries and states as given in primary applicant requirements.
Form 80
Form 1221
Photo – passport size
Source: Dependent documents
Documents for Child
Passport – first and last page color scan
Birth Certificate
Photo – passport size
Form 1229
Source: Australia Documents for Child
We track current processing times for 189 and 190 visa here. Check current Australia 189 PR fees.
What is the maximum size of each PDF file for upload to immiaccount?
Each PDF file after scanning should be less than 5 MB for uploading in your immiaccount.
Each applicant can upload 60 separate documents i.e. 60 for you, 60 for the spouse, 60 for a child.
What is the status shown in EOI after a PR Invite?
The application status in your skillselect EOI will change to INVITED if you have been invited for PR.
A new button APPLY VISA will appear on the skillSelect page.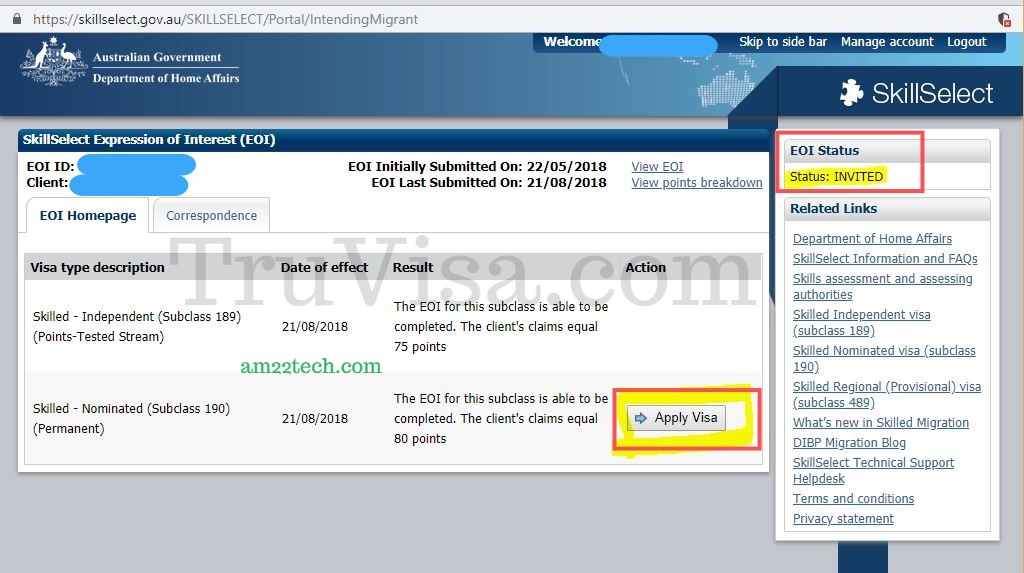 How should I accept my Australia PR Invitation?
You should click the 'Apply Visa' button in your skillselect system to accept the invite. This will take you to the Australia ImmiAccount website. You should create an account here and fill your details.
Where and When Should I pay Australia PR Fees?
The option to pay PR fees will appear in your immiaccount once you have uploaded all the mandatory documents.
Should I wait for CO to ask for Health Check?
We recommend getting your Health checks done immediately after paying PR fess and submitting your application in immiaccount. You will be able to generate HAP ID once you have submitted it.
Is Form 80 required for Australia PR application?
Form 80 is required for Australia PR application.