Rent Car, Drive in Australia with International License
Drive in Australia using overseas license in English for 3-6 months. Australian license mandatory if PR. Rent from non airport location to save premium charge.
Anil Gupta
Updated 8 Jun, 20
You can rent a car in Australia using your Indian or International license. People coming from the USA can also use their car rental company's online account to book a rental car in Australia.
Can I drive in Australia Using Overseas License?
You can drive in Australia using overseas license.
Can I rent Car in Australia using Overseas Driving License?
Rental car companies in Australia accept foreign licenses. Your international driving license should be in English to allow you to drive in Australia.
How Long can I drive in Australia using International License
Most states in Australia allow you to drive upt0 3 months using the international license.
How Long Can you Drive?
#1 Driving Allowed for 3 Months
NSW (Sydney), Queensland (Brisbane), South Australia and West Australia allow you to drive indefinitely using your international license as long as your status is 'temporary overseas visitor'.
If you hold a PR like 189, 190 visa, etc, then you should apply for a permanent Australian driving license within 90 days of landing. Till 90 days, you can drive using your home country license.
Northern Territory and Tasmania allow you to drive only for 3 months. After 3 months, you should apply for NT license irrespective of your visitor status.
#2 Drive for Up-to 6 months
# Victoria (Melbourne) allows you to drive using your international license for only 180 days. You should apply for a state driving license before 6 months of completion to keep driving.
Rent from Non Airport Location – Save Money
If you have rented a car in the USA, you know that the cheapest rates or best options are available at the airport to pick up. This concept is exactly the opposite in Australia. I figured this out while checking the rates at Sydney international airport vs the Budget Australia car rental location in the city.
Australian car rental companies impose a premium location charge (31% in Sydney) if you are picking up your car at the airport location! This is extremely high.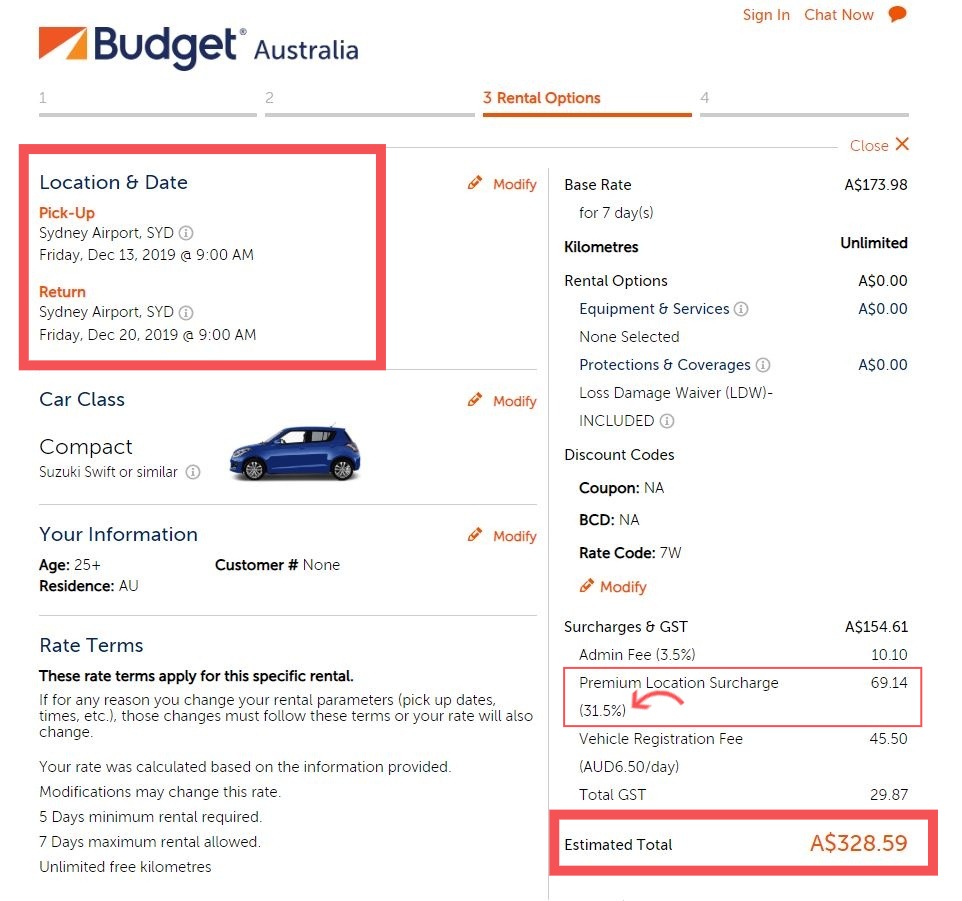 The final price is higher at the airport lot even though the actual daily car rent is lower than any other city rental office for the same style car.
It is cheaper to rent from a non-airport location. See this same compact car for the same dates cheaper by almost A$75.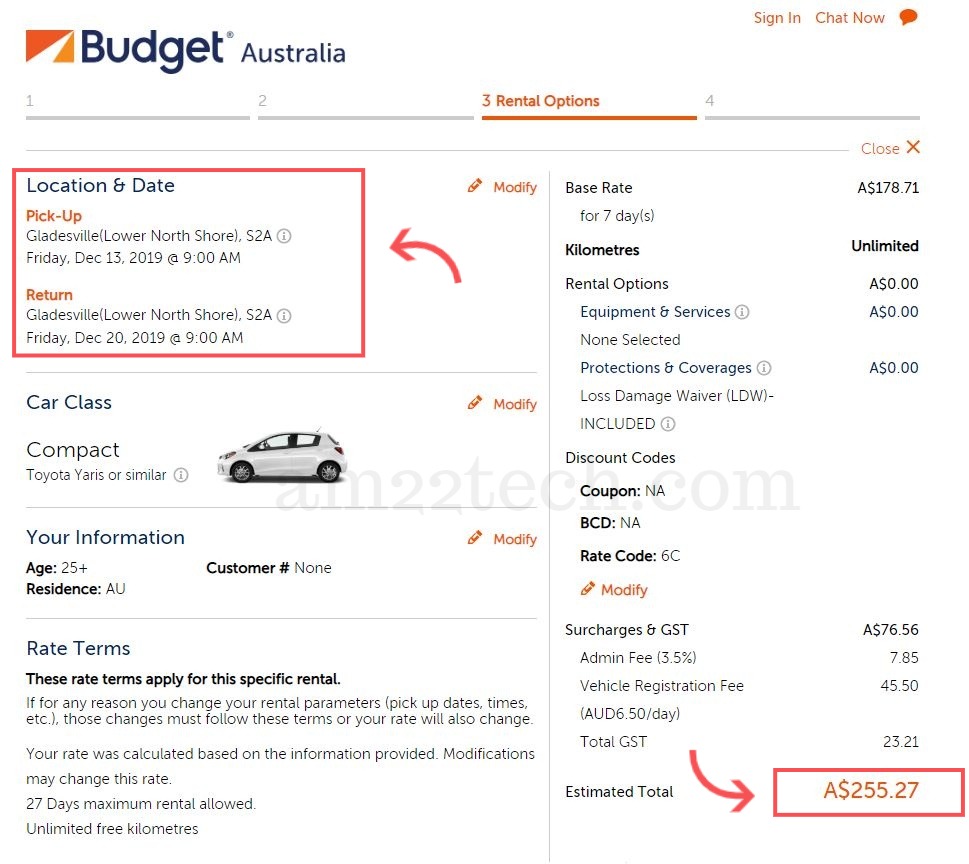 Use Australian Driving License if Already Issued
Note that if you have already got your Australian driving license made after landing, you cannot use your international license to drive a vehicle.
This means that if you are pulled over or are stopped by traffic police, you should show your Australian license.
Example:
You entered Australia on 189 PR and got your driving license made in Sydney, NSW before renting the car. You should show your NSW license in car rental office.