Canada – Where to Land, Job, Pets, Clothes, Utensils from India?
Settle in Canada after PR. Travel from India with pet, PPF account, best airline, utensils to carry, where to buy winter clothes. Carry CAD cash, transfer online.
Sandeep Mishra
Updated 16 Aug, 22
It was August of 2017 and our PR had finally come through in a record 42 days after AoR.
Super lucky, eh? But while we had our passports stamped, our CoPR in hand, and an 8-month process completed, we did not feel like a permanent residents. We were yet to make our landing but had a long list of doubts and queries to contend with. Here's what we were thinking:
Where in Canada should we consider landing?
What time of the year should we land to make the most of job opportunities, and avoid harsh weather conditions?
Can I try to get an internal transfer to my company?
How do we move with our dogs?
How do we carry our stuff and which airline would be best to choose?
What should we do about our finances, and how should we carry our money?
Do we know anyone in Canada? Distant relatives or 4th-degree friends?
Should we start preparing our profiles to find a job before landing?
Some of these questions need to be discussed in detail, which we will get to of course at a later date, until then, let me tell you how we went about it.
Negotiating Intercompany Transfer – India
The first thing on my mind was to talk to the folks at my company and see if there was any chance I could score an internal transfer. This would have solved so many problems for us and put us on a fast track to early settlement.
My company did offer a lot of promises and dreams, that led me to postpone my landing date only in the hope of a transfer. Unfortunately, despite my best efforts, nothing worked out.
If you are working in an Indian IT company, then prepare yourself to be disappointed. My wife had already quit her local job and was looking forward to the move. Although this wasted our time, we did end up saving some more money from the income that helped us later on.
If you score a transfer, then good job! Things will fall into place. If not, then don't dwell on promises, and begin making arrangements for your exit, keeping your notice period in mind.
Deciding on where to land in Canada
For most immigrants, this is a no-brainer. 46% of all immigrants land in Toronto and the Greater Toronto Area (GTA) in Ontario. Here's why:
A fastest growing city in Canada in terms of job opportunities
Toronto is also the financial capital of Canada, and most companies have their HQs here
Fantastic access to US mid-west east coast and Europe – a traveler's dream come true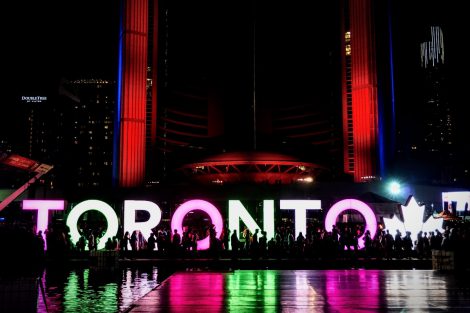 The other half meanwhile thinks Vancouver is the place to be, thanks to its climate which is far milder than the rest of Canada. Vancouver does have it harder in terms of job opportunities.
But it's important to note that there are other cities in Canada with lesser opportunities but ALSO LESSER COMPETITION. Please keep this in mind.
Do consider Montreal, Moncton, Halifax, Edmonton, Calgary, Winnipeg, and other major cities if you want to get away from the hustle and bustle.
We went with Toronto and GTA region for our love to travel (European destinations) and distance to friends and family in Chicago. Despite its size, we have grown very fond of the city. It may not be as big as San Fran, NY, Chicago, and others, but it's got a very nice and soothing vibe to it.
When to land – Winter, Fall, or Summer?
The most common thing that newcomers do is avoid the winter. We did too. We landed in April, just shy of winter's heart, right about when spring was about to hit. Our reasons were simple, make it easy to acclimatize for our pets, and not have to go winter gear shopping before landing.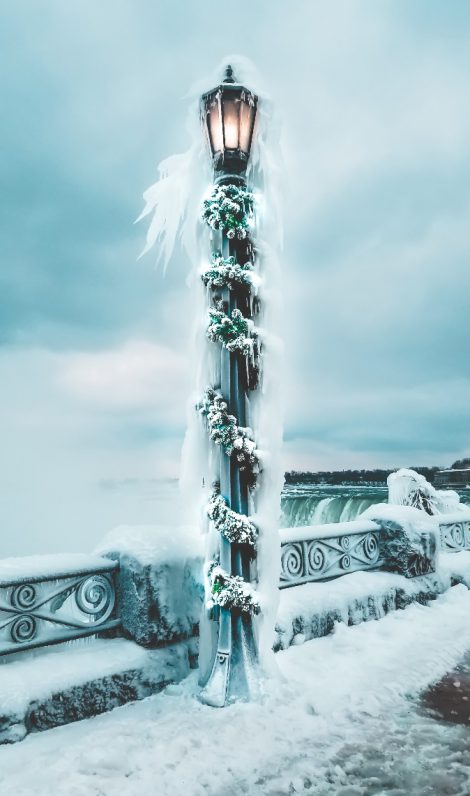 But here's the kicker, after being here for 18 months, I now think landing in the fall is a much better decision. Competition for jobs is much lower, fall is equally beautiful as spring, and gives you a quick taste of what winter would be like.
Anything around April-May in Spring is good, and August-September is good.
Utensils from India
The most popular opinion on the internet is not to bring anything from India, as everything is already available here. But I would beg to differ.
Everything stainless steel is super expensive in Canada. And some particular Indian vessels are hard to get or just exorbitant.
If you have the baggage weight, think about getting some steel plates, cutlery, cooker, steel ladles, grinder, and Idli cooker for the kitchen.
If you could throw in some nice cotton bed sheets, then you will be good to go.
Buy Winter Clothes in Canada
For winter wear, Columbia winter clothes are pretty standard, but only up to -10 degrees. Anything colder than that you are looking for some heavy down jackets from North Face, which are best purchased in Canada.
The same goes for fleece-lined sweaters, beanies, etc. Go easy on them, and shop for them in Canada.
I personally feel that Indian ethnic wear (sarees), and jewelry have no place in day-to-day life here in Canada.
People love to dress up subtly and avoid gaudy jewelry. Saving a few festivities, Indian wear is usually left lying in the suitcases.
Note: storage space inside apartments is usually less. The more passive stuff (things that are rarely used) you bring, the more you'll struggle to store them. It is not uncommon to find suitcases doubling as side tables in many Indian homes.

Strong advice on weight management for your luggage: try to stick to Airline policy, or risk paying heavily for additional weight.
Best Airline from India to Canada
Since we were flying with our dog, we chose Lufthansa as stated above.
If you are flying with kids, then Emirates is the best out there.
British Airways is also a popular option, but they are notorious for delayed baggage cases. Even a Bollywood actress Sonal Kapoor has complained about repeated baggage mishandling:
Sri Lankan airways are the cheapest flight you can get, but only if you are living in the South.
Air Canada pales in comparison to Middle east carriers, so please manage your expectations.
Indian PPF account – Close or Keep active?
When we were emigrating, we were lucky to close up our PPF and withdraw all our funds. But the rules were changed shortly after, and you couldn't withdraw your PPF. Consider making a partial withdrawal.
You can close the PPF account once you become an NRI. Many people keep the account active and keep depositing money to get a high rate of interest. It is better to keep it busy unless you really need this money.
Canada Currency Cash
The best way to land in Canada with funds is to carry some in cash (up to CAD $ 4000 limit), some in forex card (C$ 1000 is good enough), and the remaining you can do a one-time wire transfer from your home account to your Canadian bank account.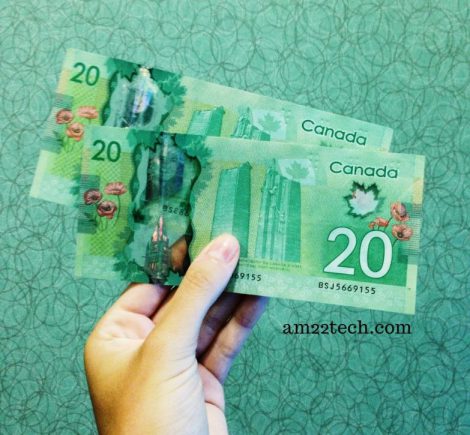 Alternatively, if one of you is already in Canada, then the spouse can send money from India to Canada via services like BookMyForex which offer competitive rates. Remember that these transfers can take between 6 hours and 4 days depending on which service you choose.
For your first few weeks in Canada, you may be shacking up in a basement where payments are typically made in cash. But if you are staying in an Airbnb, then you might not require too many funds in cash.
Moving to Canada with Pets
If you are moving with your dogs from India, there is a bunch of documentation involved. The most important thing here is to choose the right airline. We went with Lufthansa for the perfectly spaced-out travel duration and the pet lounge in Frankfurt where vets examine the pets before reloading them on the next flight.
Job Search in Canada
We started aggressively working on our LinkedIn profiles and building our resumes as per Canadian standards before landing in Canada.
I made it a point to connect with all my friends and expand my LinkedIn network to as many people in my field of work as was relevant.
It is important to bump up my testimonials and endorsements on LinkedIn. If you are in a highly technical or regulated profession, then consider completing your certifications in India, where it is much cheaper.
Settlement Advice
One of the most useful things you can do before landing in Canada signs up for FREE pre-arrival settlement services.
These are agencies that are directly funded by the Federal Govt. for the sole purpose of helping immigrants orient themselves to life in Canada, and getting them access to a bunch of resources to get them started on the right foot. In these settlement initiatives, you can:
Learn about Canada, provinces, regions, currencies, food, accommodation, etc.
Network with other newcomers in your region and become part of a community where you help each other and build strong bonds for years together
Learn about services like SOPA that can help you develop soft skills, and job search/resume development skills to help market yourself better to prospective employees
You can also learn about special funds for education, loans for newcomers to start new businesses, and monetary benefits for certifications, all provided at a cost to the Canadian taxpayer
We took this 3 months prior to our landing and it helped us develop our resume, and orient ourselves better. It costs you nothing and takes about 1-2 days of your time. This workshop is loaded with information, and I would strongly recommend it to all newcomers.
We signed up with an agency called Planning For Canada that conducts these workshops across many cities in the world. If you have received your PR then you are eligible for these free settlement services.
---
For any queries related to Canadian PR and settlement, feel free to reach out to us on our Forums