10 Things To Do after landing in Canada as PR
Validate Canada PR at port of entry, Get Social security insurance number at Service Canada center at airport, open bank account, library card, driving license.
Sandeep Mishra
Updated 6 May, 20
Assuming you have already sorted out your accommodation, let's look at other things you would want to get done in your first week in Canada.
#1 Activate Canada PR at Port of Entry
Right after you have landed by air or entered via land border, you'll have to present your confirmation of Permanent Residence (CoPR) document to the immigration officer. They'll ask you if you have goods to follow or accompanied, and then stamp your CoPR and give you a copy.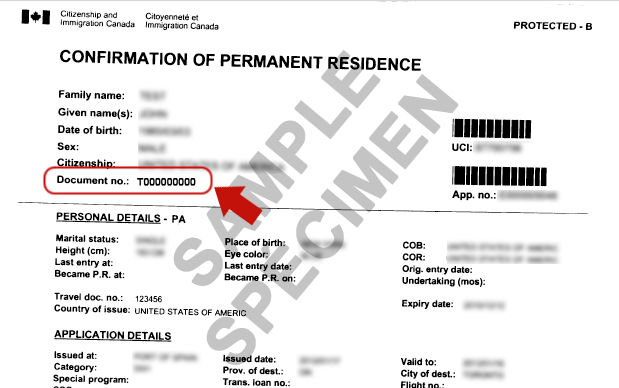 Keep this copy with you safely for your time in Canada, as it may be needed when you have children or when you apply for citizenship.
This is also called validating or activating your Canada PR. Many people from US just come to Canada for validating their PR and then go back within 1-2 days.
#2 Get Social Insurance Number (SIN)
At the airport itself, right after completing your formalities, you can step to the Service Canada counter and sign up for a social insurance number (SIN).
You'll need Canada SIN to open your bank account, register for healthcare, get a job, purchase an investment, etc. If you missed it at the airport, you can still get it from any Service Canada office.
#3 Get a Public Transit card
If you landed in Ontario, then even before you exit the airport, look to get yourself a transit card. In Toronto specifically, all transit payments have now been moved to a tap-able card called Presto.
Each city in Canada has their own system of payment for paying for public transport.
You can use this on all transit options, including the train that takes you to Union Station from Pearson airport.
#4 Sign up for a Mobile Number
Canada has three major Telecom providers – TELUS, Bell and Rogers. These are also the most expensive providers in the industry, but provide the widest coverage.
You can buy Rogers Sim Card, Telus Sim Card or Bell Sim card from Amazon.
There are also a number of smaller providers like Freedom, Fido, Koodoo Canada, Virgin Canada, Public Mobile Canada etc. which offer much cheaper rates and are great for newcomers and students. You can always port your number to another provider in a couple of days, so you don't have to worry.
But you can certainly take advantage of some great subsidized phone plans to get yourself a high end smartphone on a 2-year plan. It does work out cheaper in the long run. PLUS, you start building credit history right away.
Canada shares the telephone dialing country code (+1) with USA. This means that a mobile number would look same for USA and Canada due to the +1 code assigned to the North America geographical region.
#5 Open Bank Account
The major Canadian banks are RBC, Scotiabank, TD and CIBC. All of them offer attractive packages for newcomers. Unlike a few Asian countries, banking is expensive here.
You have to pay for your account, electronic transactions, cheques, etc. Be sure to compare before you commit. Definitely get a credit card as soon as possible.
#6 Get a Library Card
Regardless of where in Canada you land, libraries can be super resourceful places for your needs. Libraries here are small communities that provide a plethora of free services to people who need them the most.
You have everything from settlement advice, job search resources, and even learning resources if you want to pick up something new. You will need a proof of residence and a Govt. issued photo ID to sign up.
#7 Register for a Health Card
Depending on which Canadian province you live in, there can be a cool off period from the time you land till the time your health benefits are activated.
For Ontario that is 90 days, but nothing in Alberta. Visit your nearest provincial service office to sign up for a health card to ensure that you and your family are covered as soon as possible.
Hopefully, you have a private insurance during the cool-off period. Healthcare costs can be ridiculously expensive.
#8 Get Driving License
I would recommend this as one of the most important things you should absolutely do in your first month in Canada.
Unless you are from US, or some specific countries who can simply exchange their license for a Canadian one, the rest of us have to take the test and graduate through different license levels.
We'll discuss this in detail in a future post.
You'll have to first take a written test (G1). Once done, look for a good driving instructor and take your G2 test. Clear that and you'll be free to drive with some restrictions. Get a hang of driving and then clear the final G test.
Canada drives on right hand side of road which is different than driving in India, UK and Australia.
#9 Sign Up with a Family Doctor
There are always walk-in clinics in most neighborhoods, but it is always a good idea to have a family doctor who will understand your history, background, and current situation to provide a more personalized care.
You can visit nearby clinics or hospitals and inquire if doctors are taking in any new patients. If they are, then ask around, get some reviews, and sign up. The first time you'll be asked for a detailed health history so the doc can document it in their electronic records.
#10 Acquaint yourself with the City
Even before you start your job search, your first couple of weeks in Canada will be the time you have to have fun.
Take it easy, go sight-seeing, learn the city that's going to be your home for the foreseeable future. Check out all the transit routes. Make a mental map so you can orient and navigate better.