USA
NRI's life made easier with real experience about passport renewal, visas, power of attorney and other topics.
19 Sep, 18
H4 EAD survey - withdrawal to find mood of H1B skilled worker community primarily from India, China. Canada - favorite country to move if EAD terminates.
0
USA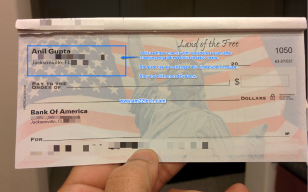 17 Apr, 18
You can use the checks with old printed address when you move to new one. Change your address in Bank records but the old checks will still work.
0
Finance
4 Jan, 18
Best remit rate to India is offered by Indus Ind bank over 3-5 days USD to INR money exchange service. Service tax is deducted from your remittance.
0
Finance