Life in USA guide for Newcomer, Buy Car, Insurance, Rent Apartment
Start life in USA by opening bank account, secured credit card for history, driving license, Kid school enrollment. Get account opening, rental move-in bonus.
By Anil Gupta
Updated 2 Mar, 20
Life in USA
Welcome to America. If you are coming to USA for study on F1 visa or on work permit like H1B or L visa, we have all the starter information for you here on this page.
We have listed each activity in the order of preference as soon as you land in US. There are lot of things that may differ in united states as compared to your own native country. So, please give your self some time to settle down and take my words for granted that you will love this place.
If you have moved to USA from an Asian country like India, China or Philippines, you will experience an entirely new world in USA. The meaning of developed country is understood as soon as you step out of any US international airport.
Lets start with morning of your Day 1 in USA.
#1 Open a US Bank Account
Open a checking and a savings account in the bank of your choice. Most famous are Bank of America, Chase and Wells Fargo with hundreds of ATM in each US city.
I suggest DCU credit Union account as they offer very low car loan rates. DCU is based in Massachusetts but you can open account from any state.
Checking vs Savings Account
Checking account does not pay any interest on your money. Instead, you will be charged a monthly fees if you do not qualify for fee waiver. You can skip opening a current account and can only opt for Savings account at this time.
Secured Credit Card to Start Credit History
Ask your bank to open a 'Secured Credit Card' for you along with savings bank account. You will need to deposit some dollars like $100 to $300 and you will get the same credit limit too.
Do not forget to ask for account opening BONUS. Yes, most banks offer $100-150 credit card account opening bonus in US. See the power of US economy!
My personal favorite credit cards are
Amazon Credit Card as it gives you $50 Amazon.com Gift Card instantly upon credit card approval. You also get 3% Back at Amazon.com purchases.
Discover Credit Card – Offer $75 bonus after approval and after making first Amazon.com purchase.
Since you are new to USA, you do not have any credit history and most banks will NOT open a new credit card for you. It takes about 4-6 months to create any useful history for a newcomer.
Also, you should sign up for Amazon Prime Free Trial (US full service) or you can get Amazon prime $5.99/mo for EBT deal if you have a US Medicaid card.
The most lucrative offer though is Amazon prime student 6 month free trial for international students on F1 visa.
#2 Apply SSN
You should locate a nearest Social Security office and apply for SSN immediately if you are on a work visa or have entered using a Green card. SSN card can take 4-6 weeks to arrive.
Social security card is needed to start employment and getting paid. Most US employers pay you bi-weekly which means that you will get paid 26 times from Jan to December.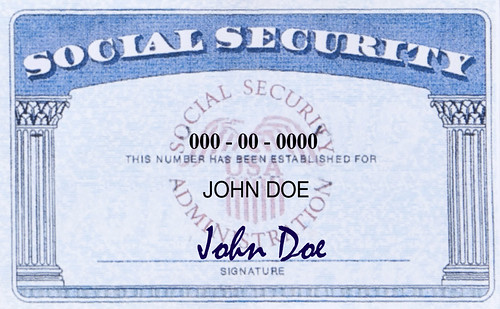 At the end of US financial year (Jan to Dec), you will be able to file your tax returns using free online software like e-file, TaxAct, HR Block or TurboTax.
#3 Get Rental Apartment
You can easily get a rental apartment within a week of landing in USA. Its a mature and consumer driven market and everything is available online.
Your home search should focus on school ratings 1 to 10 and try to get a living place closest to the top ranking education center. We have used GreatSchools to find school ratings given by parents.
Zillow.com – Shows apartment, homes along with school ratings (pulled from GreatSchools site) right there on same page.
Apartments.com and ForRent.com are popular websites for apartment search too. Note that both are owned by same company! Forrentuniversity.com is another website under same umbrella for students looking for accommodation near their university.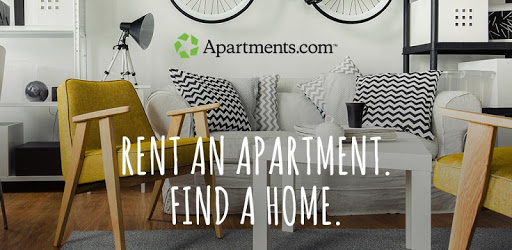 Rental Move-in Bonus
Each apartment rental website offers a move-in bonus based on demand and supply. Most apartment communities also offer a lease sign up bonus as first month rent free or may be a TV set free.
Do not forget or feel shy to ask for move-in bonuses. Its common in US.
Rental referral Bonus
If you have a friend already living in any rental community, they can get a referral bonus if you give their referral and then you both can share it.
Example: If your friend can get a $500 rental referral bonus, you can ask him to share it with you.
#3 Kid Enrollment In School
The quality of education in US state operated schools is very good. If you are coming from India, China or any other developing country, you will feel the difference immediately.
Most of the new expats coming to US send their kids to local government operated schools unless you have extra dollars to spend on private ones.
You should have searched for an apartment based on school ratings and hence, you will have an assigned school automatically based on your address. You can simply visit the school with your lease/rental agreement papers and your child can join school the next day.
Each state has its own independent school district and is funded by the house or property taxes that you pay.
Schools do not pay any enrollment bonus money and if you are yourself a kid studying in US, you can safely skip this step :).
#4 Get Driving License
You can drive in USA on your home country license if it is valid and is in English. Each state has different time period though.
I still recommend to get state driving license as early as possible even if you plan to not drive. Buying car on visa is easy.
Getting driving license starts your driving history which helps in reducing your car insurance rates. US auto insurance companies like Geico, Amica, StateFarm and others give you lower rates if you have at-least 6 year of driving history.
Home Country 6 Year Driving History
Did you know that your home country's driving history can be used to lower your US car insurance rate.
If you are buying car insurance online, they may not give you the home country benefit.
My suggestion is to either call the insurance company and then ask them to consider your home country driving history. Most of them will gladly accept it and it will certainly bring down your monthly insurance rate by staggering 40%.
Example,
One of the person who landed in Boston on H1B visa from India was quoted $450 as monthly comprehensive car insurance rate by Liberty auto insurance.
The car's monthly EMI was lower than insurance and he was shocked.
He then contacted a local insurance agent who brought the monthly rate down to $120 per month just by adding the details of his Indian 6 year driving history.
Car insurance in USA is charged per month and can vary between $100 to $300 for newcomers.
Once you finish the above tasks, your life in USA will start running smoothly. Do not apply for each credit card offer which comes your way in Walmart or other stores.
Each time you sign up for a credit card, a hard inquiry is recorded on your credit file and credit score goes down by 20 points.
When Can I get Good Rental Lease Deals in USA?
The best time for rental lease in USA is October to December.
You would pay the highest rent if you sign up your lease in June to Aug months as this is the time people move the most due to next school year starting in Aug or September.
Can I get a Credit Card in USA as a new comer?
You can get a secured credit card in USA and start your credit history. The chances of getting a normal credit credit without a deposit are low as a new comer.
Credit Karma Account – Free Credit History Score
Credit karma is a website that offers free credit score reporting. You will be able to sign up for this account after about 3 months of using a card like Amazon Credit Card.
They validate your identity using your SSN number and would open your account only after verification. Your SSN data takes time to be added to various credit score managing companies like Experian, TransUnion and others. So, wait for 3 months and then create an account.
Send Money to Home Country
Once you are settled and ready to send money to your home country, you have plenty of options available. I will list them based on the maximum conversion rate offered consistently by money transfer companies:
Remitly
Ria Money Transfer
Transfast
Xoom
You can also do a direct money transfer from your bank like Bank of America or Chase to your native country but it is not recommended as they do a 'Wire transfer' which will cost you much more than using the above given money sending services.