Passport Renewal i94 Extension – San Diego US Mexico Border
i94 extension at San Diego US Mexico land border after passport renewal. $6 new paper i94 fees. Open 24x365. Border crossing may be required. 15 min proc time.
AM22Tech Team
Updated 3 Jan, 21
You can visit San Diego US Mexico Land border to get a new i94 after your passport renewal. It is easy and can be done within an hour.
San YSidro border crossing is open 24 hours, 365 days.
How to Renew i94 At San Diego Border
#1 Visit Tijuana Border, San Diego for i94 extension
You can go by air or travel by car.
The CBP office is located next to Premium Outlets mall at West Pedestrian Facility commonly called PedWest. East Pedestrian Facility does not re-issue i94.
PedWest US exact Google map address to use with your Uber or Lyft ride:
499 Virgina Ave, San Diego CA 92173
Open in New Window >
#2 Car parking at Tijuana Border
You can park at outlets mall or at another parking here which are both about 3 minutes walk from CBP office.
#3 Visit CBP office on US side
Visit the CBP office and ask for an i94 extension and explain that you are doing it to match your i94 with i797 validity after passport renewal.
CBP officer may issue you a new i94 right there or ask you to cross the border and re-enter the US and see him again.
If you get i94 here, you are good to go back to your home.
#4 Cross the US border into Mexico
You can walk into the bridge, get the Mexican immigration stamp, and walk back right into the US immigration queue.
#5 Visa Interview
You will be seen by a CBP immigration officer just like any US port of entry. Your visa interview questions can be asked here.
Your entry can also be denied. So, be careful about what you answer.
If you are allowed entry, a new i94 will be issued. You can now go back into the US.
Mexico Immigration
You may be required to go through Mexico immigration if you are asked to cross the border.
Mexico immigration desk will simply let you enter using a valid US visa and then you can go back to the US side.
Documents for i94 Extension
Original Approved i797.
Your Old and New passport.
Your US address proof – Any utility bill, your driving license, state ID, EAD card, etc.
Pay i94 fees online – Passport Number?
You will need to use your OLD passport number on the CBP website to pay for i94 fees. CBP tries to validate any existing records for you in their database before letting you pay online.
Since you would have used your old passport at the time of last entry to the US, your record will be found.
If your old passport has already expired (the expiry date has passed), the CBP system will not allow you to make payment online.
You can then try to pay using a new renewed passport number. The CBP system may or may not allow this. Some people got success and some not.
If none of the options work for you, you can pay at the border with cash.
Don't worry even you can't pay online. Your CBP records are not affected and there is nothing wrong with your records.
New i94 Issued
You will get paper I-94 at land border crossing.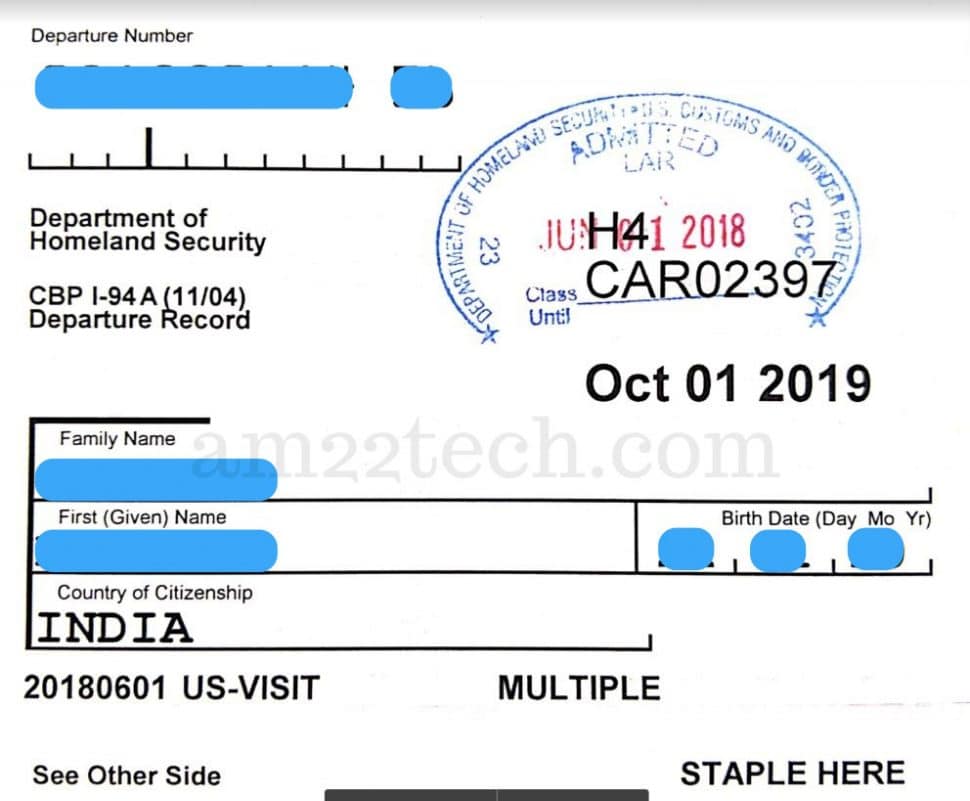 Your passport will be stamped with new dates as applicable per your approved I797 validity.
Tagged to old passport number
CBP will issue you a new i94 and use your old passport number in most cases.
You can see your new i94 online on CBP website with old passport number within 15 minutes of issuing it.
Both "Most Recent Entry" date and "Admit Until" on I-94 will be updated.
You are fine as long as you have the i94 even though it is attached to your old passport number. It is legal.
US Entry Denied
Your entry can be denied at the San Diego land border. Your only option would be to enter Mexico for which you will need a valid US, Canada, Schengen, or Japan visa.
Related: Is Mexico Tourist permit Required to Enter Mexico?
If you do not have any of those visas, you will need to get an emergency exit permit from Mexico Immigration (on Mexico side) to allow you to return to your home country.
Example:
If you are an Indian working in the US on an H1B visa and visit the San Diego border to get an i94 extension after passport renewal, you can enter Mexico only if you have valid stamped H1B or any other US visa in the passport.
If your entry is denied by CBP, you will need to go to Mexico and then fly out to India.
FAQ
Is San Diego Land Border Open 24 Hours?
San Diego US Mexico border crossing is open 24 hours. i94 extension can be done anytime.
Is there an i94 Extension Fees?
You need to pay USD $6 as paper i94 extension fees. You can pay it online on the CBP website before your visit or pay in cash at the border.

The cash payment lines are quite long and we recommend paying online.
i94 fees Online Payment Validity
The i94 payment receipt is valid for 7 days. You can visit anytime during these 7 days to get a new i94.

Fees are non-refundable.
Do I need to Cross Border for i94 Renewal?
The CBP officer will decide if you need to cross the border or not. Each officer has its own opinion.

There is a 50-50 chance that you will be asked to cross over to Mexico and then come back to US immigration.

The CBP office is inside US territory. If they ask you to cross the border, you can take a decision right there to go or not go. You can return back to your home in the US, if you do not want to cross.

CBP officers will not force you to cross the border.
Can entry to US be denied at San YSidro Border in San Diego?
The entry to the US can be denied if you crossed the border and enter again for the i94 extension.

The CBP visa officer at San Ysidro land border is the same as any US port of entry airport. They will ask you the same questions as anybody at the airport for your visa type.
i94 Renewal Processing Time
The i94 is issued immediately and is updated on CBP website too.
Can I take Appointment to Visit San Diego Border?
There is no option of making an appointment. San Diego land border is a walk-in facility.