Software to Use for Immigration, Visa Documents (Scan, Share, Protect?)
Use mobile apps for color scanning documents and Google drive cloud storage - easy access from all devices. Passport photo scan, transcript services.
AM22Tech Team
Updated 11 Aug, 22
We all have filed some kind of visa application or an immigration bundle at some point in our life.
In the world of technology, we have tried to create a list of top software and services that can be used to manage your important documents online.
Softwares
Here is a list of software and apps that can be useful in keeping everything intact and reachable within a minute.
#1 Documents Scanning
I recommend using the Adobe Scan app for Android and Apple iPhones.
Adobe is more reliable for me than the other popular app CamScanner.
I did use it earlier but uninstalled it when the news of its malware broke out by Kaspersky. The word was that the app was sending private information to Chinese companies.
Both apps are free to use and make money by selling online cloud storage space for your documents.
Other apps as suggested by our guests (I have not used them personally):
iPhone Notes App – iPhones come with a built-in scanner that scans & saves documents as PDFs. Open the 'notes' app, make a new note, and above the keyboard, you'll see a camera icon. Click on the camera icon and that will activate the scanning feature.
#2 Cloud Storage
You can avoid buying the app's storage by using free options like Google Drive, Microsoft's OneDrive, or Dropbox.
All these drives have generous free storage limits.
I have personally used Google Drive and it has never disappointed me.
All the cloud storage options make your documents available on each device including Macbook, Dell laptop, iPad, and my Google Pixel phone irrespective of the operating system.
#3 Passport Photos Scanning
You would need passport-size photos for various needs like:
You can scan the paper pictures using the excellent Google Photoscan app.
If you have never used it before, I strongly recommend getting this free app and you will be amazed at its scanning capabilities.
The scanned photo will look like it was clicked with your camera phone as Google uses its Artificial intelligence technology for scanning.
In most cases, passport photos are only accepted if they were clicked within the last 6 months.
Recently, I wrote about how to scan the passport size photo for Australian PR using Google's Photo scanning app.
#3 VPN Network
With the new immigration scans increasing every day, it is extremely important that you use good VPN software to connect to any public network.
By public networks, we absolutely mean the phone's mobile network, any Wifi in a mall or a grocery store like Walmart, Target, Costco, Sams Club, train, bus, etc.
Whenever you use a VPN, your data is first sent to the Virtual private network server and then to the final destination. The VPN software encrypts your data which may include passwords or documents containing your SSN and help prevent 'man-in-the-middle' attacks.
Some of the most reliable networks are:
Google VPN – Comes free with Google Fi mobile network or the Google One Subscription. Google offers one of the cheapest VPN services starting from $1.99 per month.
Nord VPN is a popular network and provides good quality security. They are based in Panama and hence are not bound by any government regulation including the USA to get your access logs. You can break the country-based blocks placed by Netflix, Amazon Prime, or Indian channels like Hotstar for watching cricket matches.
Mozilla VPN – Is a good brand name. The VPN service is not free and starts at about $4.99/month.
SurfShark VPN – A 2-year plan starts at $2.49/month at this time.
Which ones have we tried?
We have used Google VPN through Google Fi mobile network and it is pretty good. It comes free with a Fi network and usually consumes about 10% extra data over the non-VPN network. We believe that an extra 10% of data is a small price for the security and safety it brings to the table.
We have also used SurfShark but it consumes a lot of battery as the app needs to be installed and needs to be switched on quite often.
Hardware
#1 'Safe' to Protect Paper Documents at Home
If you are careless like me, then you have probably never thought about renting a Bank locker for the actual original physical paper documents.
If you have not, then now is the time to do it.
You can either rent a locker at your local bank branch to keep jewelry and precious documents or invest in a good Sentry safe that can protect documents from flooding and fire.
I am sure the cost of 'safe' will easily be less than the cost of getting those documents again from universities and immigration departments.
#2 Document Folder
Although it is not software or an app, you do need a transparent plastic folder to carry your immigration papers whenever you need to visit an embassy.
The most visited consulate in the world is the US embassy and they allow only clear plastic bags to carry important paperwork.
This is an important item and you should always keep it with you.
#3 Passport Safety while traveling
Another important item is the passport carrier while you are traveling.
I recommend buying a Travel Neck Wallet with RFID Blocking to keep your passport safe and always hanging around your neck.
This wallet has RFID blocking lined with radio frequency shielding material to block unwanted scans by nearby devices.
Example:
You will not be able to enter the US if your passport with a US visa is stolen or lost while you are away taking a sunbath on a beach.
It might not provide full protection but helps keep some things away apart from helping you keep your passport always on your body.
#4 Use Clips, Not Stapler
You should never staple the visa or immigration documents. Most countries prefer that you use paper clips (small) or binder paper clips instead of staplers.
This helps prevent tearing off your immigration documents.
Example:
An H4 visa holder in the USA can use the paper clip to bind all H4 EAD application documents as shown in this picture:
#5 Dispose Papers
I strongly recommend using a shredder to protect your identity.
Do not throw the old unused copies of your passport, visa, or other immigration documents without tearing them into small pieces.
If you cannot tear them by hand like this, use a paper shredder.
Most public libraries in the US, Canada, Australia, UK, and New Zealand have free shredders. Use them to discard your important paper copies.
#6 Printer at home
I strongly recommend using a printer at home or at a safe public community library that can be trusted.
Most printers these days come with a temporary memory which is wiped off after a certain amount of time but if you are not sure, your document can be copied easily without you ever knowing.
Services
#1 Notary Services
There are online notary services available in the US and other countries now and these are some of them: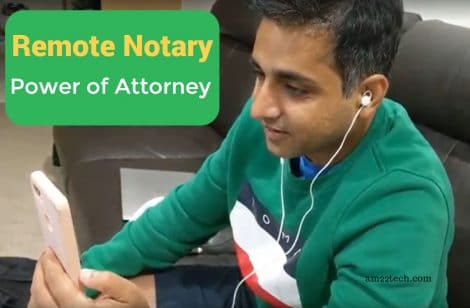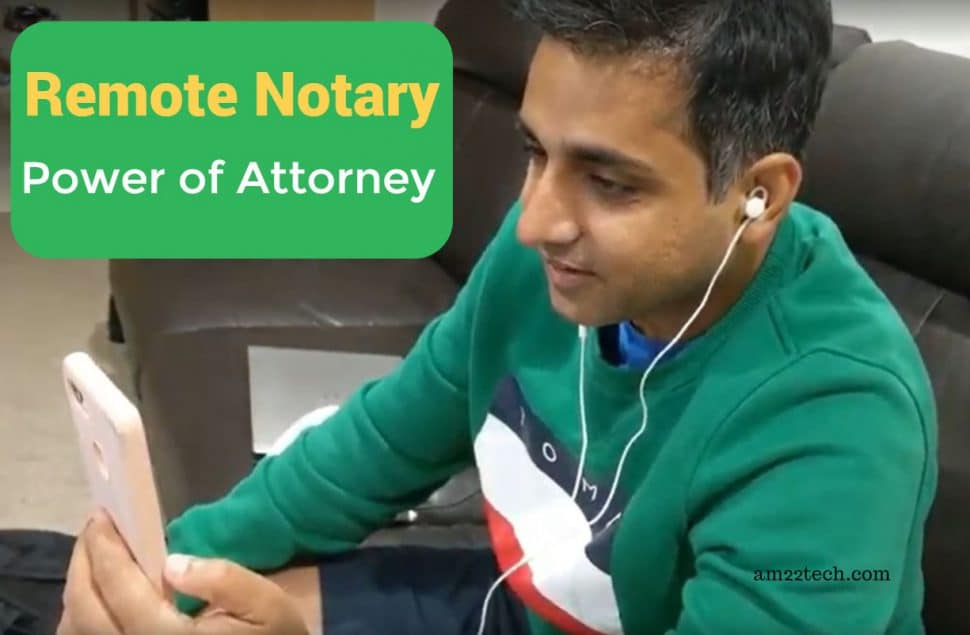 Most states in the US have passed laws to make the online notary legal.
#2 Payment By Credit/Debit card
There are multiple types of fees involved when you pay online for visa services:
Foreign transaction fees – by Bank in your home country – Can be saved.
Payment collection Surcharge – by bank in the destination country – Cannot be saved.
Exchange rate difference – Cannot be saved.
Most credit or debit cards charge a foreign transaction fee if you are paying for a visa or green card or PR fee online from outside the country of visit.
You should always try to use a credit card that has no foreign transaction fee first.
Some of the cards that I know do not charge any fee (or reduced fee) are:
Synchrony Bank Credit Card (USA) – Zero charges
Discover Credit Card (USA) – Only some types of cards have zero charges
American Express (USA)- Some cards have zero charge – check your plan before using it
Paypal (Global) usually charges about a 1% payment fee anywhere in the world but it may be different for your case. Check before using it.
Forex Debit card / Travelers Cheque (Country Specific) – An easy way to save on foreign transaction charges is to get a Forex Debit card from your bank in the home country for the currency that you intend to pay in. This will easily save about 3% of charges.
While a foreign transaction fee is charged by your card-issuing bank in your home country, there is a transaction surcharge taken by the bank in the destination country.
The immigration department may ask you to pay this 'surcharge' which is basically the transaction fee charged by the bank in the destination country.
You cannot avoid or reduce or save this charge unless the immigration department wants to pay it out of their own pocket:
| Debit/Credit | Surcharge |
| --- | --- |
| PayPal | 1.00% |
| Visa / Mastercard | 1.32% |
| American Express | 1.40% |
| JCB | 1.40% |
| Union Pay | 1.90% |
| Diners Club International | 1.99% |
| Discover | Not accepted |
#3 University Transcript
You might need transcripts from your home countries to apply for study visas in countries like the US (like F1, and M2 visas), Australia, Canada, New Zealand, or the UK.
You can use their services for a fee. I still recommend asking one of your relatives or a friend to visit the campus and file an application.
FAQ
Should I photocopy my Documents at public shops?
I strongly suggest not using public photocopy or xerox machines for your immigration documents or visa approval copies.

Example: Documents like passport biometric pages, and US visa approval copies like i-797 contain important identification information and can be easy to misuse.

Almost all copier machines have a hard disk that stores your documents before printing.

This storage is not deleted automatically and can be accessed by the machine owner.

It is always better to scan your documents using your smartphone and then upload them to your Google account cloud storage.

You can print them once you have access to an office printer or invest in a good all-in-one printer.
We will keep updating this page with new software and services that we discover over time. You can bookmark it if you find it useful.
What software or apps do you use? Share with us in the comments.