Canada CIC Website Log-In Loop Fix – Takes Back to Language Selection Page
Fix for Canada CIC website GCkey Log in loop. Clear or delete the browser cookies and then use your username and password. No more language selection page.
AM22Tech Team
Updated 9 Jun, 21
Canada CIC immigration website may have a loopback error where it keeps taking you back to the language selection page even though you log in with the correct 'GCkey' and password.
No need to worry if you have CIC login issues or cannot log in to your 'myCIC' account. There is a simple solution and it requires the deletion of browser cookies.
There is no issue with your computer. It is a problem with Canada CIC website design.
Canada CIC immigration website Loop Fix
#1 Open in Google Chrome Browser
Open Canada CIC Log In page in Google chrome browser.
Click on the small 'lock' icon in the browser address bar and then click 'cookies'.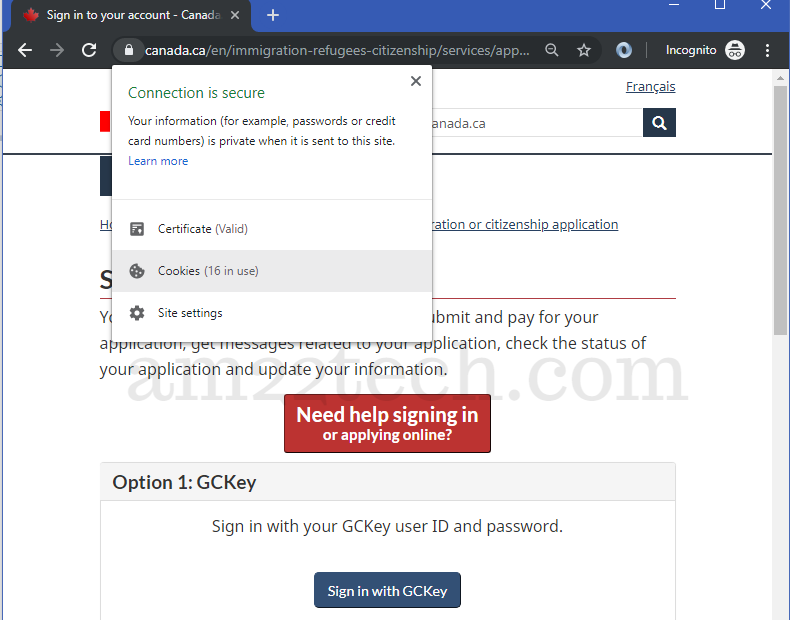 #2 Clear Cookies
Select each cookie and then click 'remove' until all cookies have been deleted.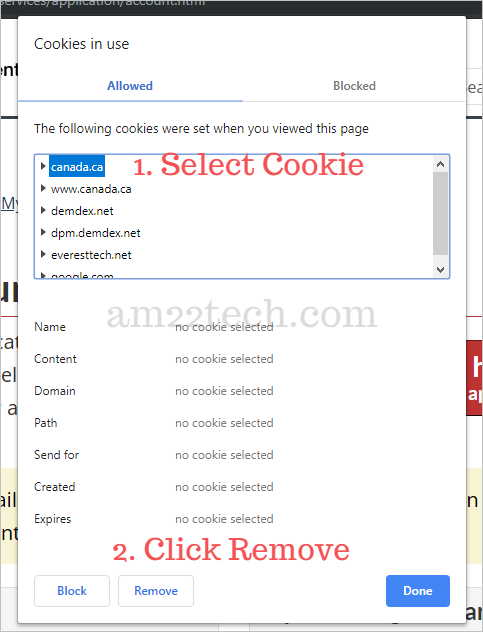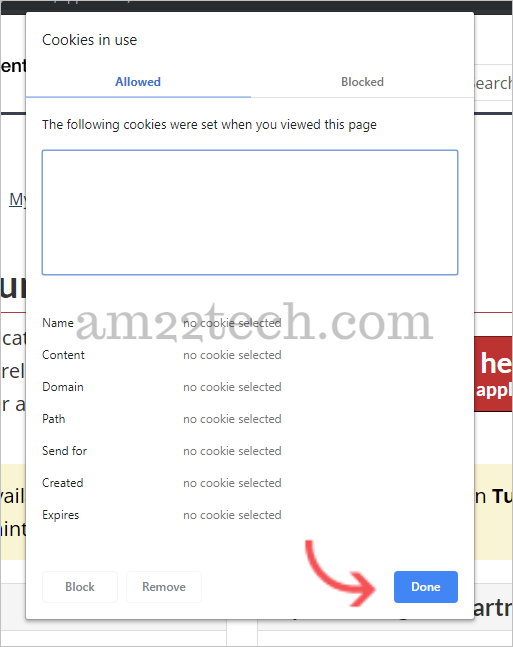 #3 Log In with GC Key
You can now log-in with your user name and password and you will be able to see your application without the loop.
FAQ
Is my GCkey username and password correct?
If you are able to log in with no error but the Canada visa website takes you back to the language selection page, then your username and password are correct.

You need to delete the browser cookies to log in again and see your Canada visa application.
Canada Visa website Log in Problems? Can you Log in Properly?
Many people face this issue where the website keeps taking you back to the language selection page after correctly giving username and password.

There is no official fix given by Canadian immigration for this issue. The only fix that we have tried and tested to work every time is deleting the browser cookies.
Will deleting browser cookies help me log-in to Canada website?
Yes, the deletion of browser cookies specifically from the Canada visa website will help you log in to the website in one attempt.

There is no need for any other solution.
Will using browser's private mode help avoid the Log-in problems?
Using Chrome's 'In-Cognitio' mode or Mozilla Firefox's "Private" mode does work the first time you open and log in Canada visa website.

But, after the first attempt, the cookies are stored and you may start seeing the same problem of the loop again.
My suggestion is to delete the website cookies every time before login.