Can I Downgrade to Lower H1B Wage Level? (LCA, PWD Risks)
H1B LCA, PWD PERM wage level can be reduced but chances of DOL audit and denial will increase. IT consulting wage level 1 not practical. Outsourcing will increase.
AM22Tech Team
Updated 13 Jan, 21
The H1B wage levels are set by the Department of Labor in the US and have been designed based on experience level.
You can legally file your H1B in lower levels even if your experience demands a higher one. But, then, the LCA and prevailing wage may be questioned and your employer may find it difficult to justify.
There are many IT consulting companies like TCS, Infosys, Cognizant, and others who hire H1Bs and keep paying the Level 1 wage for years even when the work experience keeps growing.
Check My H1B Wage Level
This article will discuss:
H1B Wage Levels
Wage
Job Type
Experience
SOC Code
Level 1
Entry/Fresher out of College
0-1 yrs
Software Developer, Applications (15-1132), Interns
Level 2
Qualified
1-5 yrs
Computer Systems Analysts (15-1121), Team Lead
Level 3
Experienced
5-15 yrs
Software Developers, Systems Software (15-1133), Project Manager, etc.
Level 4
Fully Competent
15+ yrs
Computer System Engineers/ Architects (15-1199),
Senior Managers, Directors, Account Manager, etc.
Experience and SOC codes are just example values. They vary by each job.
The examples given above may vary with each company and how they write their job title and description. They have been mentioned to give you a ballpark idea.
The DOL and OES also use the word percentile which may be confusing. You do not need to worry about it as the FLCDataCenter does the heavy lifting for you there.
You can just think of the wage level from your work experience level and the table given above.
How is H1B Wage Level Defined?
The wage level is defined based on your experience level and job requirements.
If your LCA and PERM job advertisements claim that a particular job requires 5-10 years of work experience, then you cannot certainly be part of Level 1 and Level 2.
This is a list of most popular SOC codes used by software development companies and each one of them has got a raise of approximately 30-45% for each wage level on the Oct 8 change.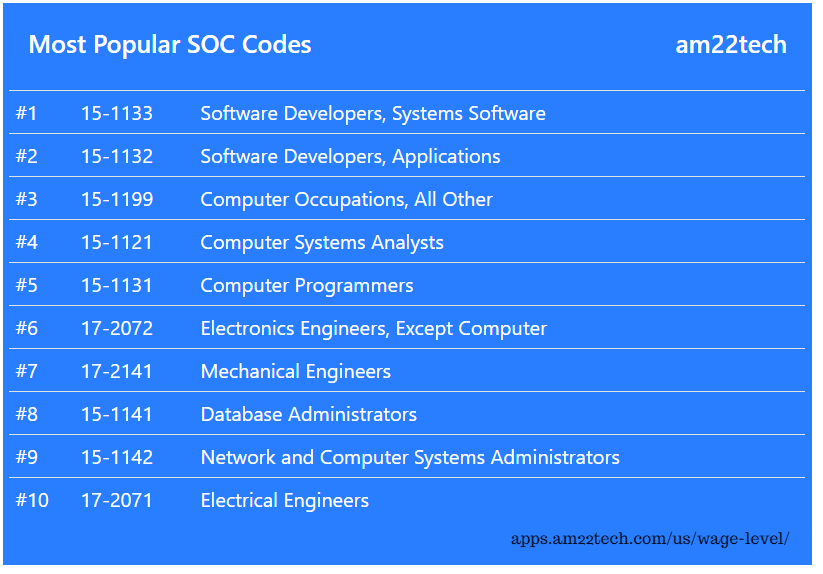 Your employer will need to select Level 3 since the job requirement mentions 5+ years of work experience.
If the employer does not select the correct level, then the Department of labor might conclude that you are underpaying the H1B employee as the job commands a good level of experience.
Downgrade to Lower Wage Level
Downgrading to a lower-wage level just to get H1B LCA or the PERM approval will now be risky.
DOL will look at it with suspicion and hence the chances of approval will be lower.
Example:
You are currently at wage level 3.
The new wage level 1 is now equivalent to wage level 3 for your SOC code.
Your H1B extension is due and your employer is not ready to pay you the higher wage level 3.
You file the new LCA with wage level 1 as it is approximately the same as the old salary.
You can file the LCA but the chances of denial or a DOL audit are very high.
Risks
#1 DOL Audit
In cases of third-party consulting companies, the chances of DOL audit are very high as they are primarily H1B dependent.
#2 Reduce Wage Level for All H1B Employees
They cannot normally reduce the wage level for all their employees overnight. That would probably signal an intentional underpaying.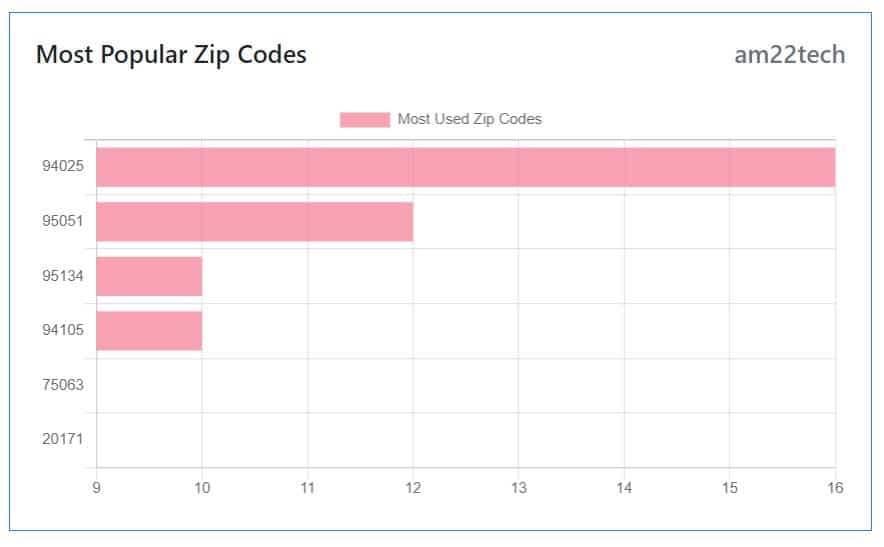 #3 Reduce Job Requirements vs Reduce Wage Level
Most companies would prefer to reduce the wage level as changing the job requirement would reducing the entry-level barrier.
If they reduce the job requirement, more US citizens will be eligible for the same job and they are bound by immigration law to hire an American first than an H1B, H1B1 (Singapore & Chile), or E3 (Australian citizen).
Solutions
#1 Relocate to Another Low Cost State
The most affected locations with the new DOL wage rules will be San Jose, California, New York, and Boston in Massachusetts.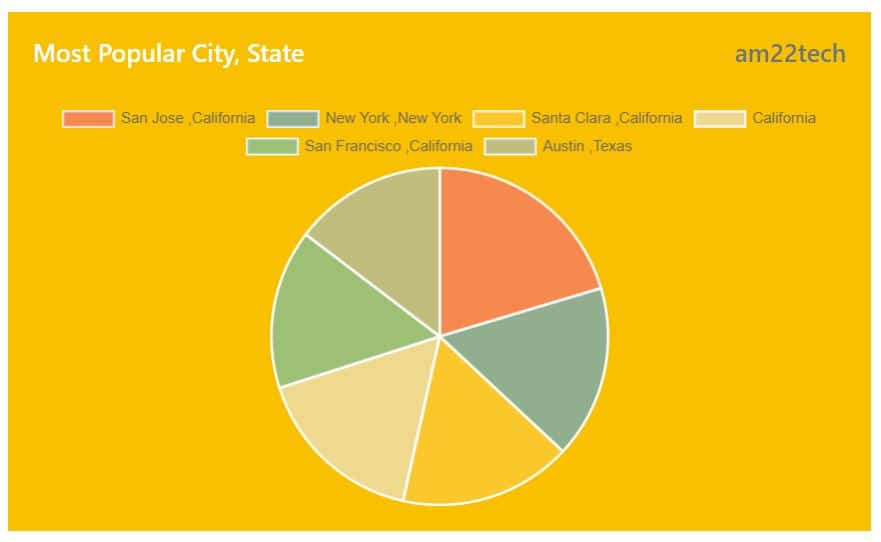 The silicon valley uses the most H1B skilled workers and hence would look to find solutions.
One good option would is to relocate H1B workers from a high wage are to a reasonable wage zip code.
Example:
Many states like Texas in the mid-west and North Carolina (Charlotte, Raleigh are upcoming areas) on the east side have lower wage levels compared to the west coast or the Manhattan, New York.
Your employer can move you to a new place and can legally lower your wages as per the new work location. This is perfectly fine.
If you do move:
You will need to file a new LCA and H1B amendment.
Your PERM can still stay active and there is no need to refile it unless you want to file your i-485 with this new location in the future.
#2 Near Shore – Mexico/Canada
Due to the apparent risks in violating labor wage laws, the chances are very high that most consulting companies will either move the US jobs to Mexico and Canada.
They have been setting of so-called 'near-shore' development centers and there is no better time to use them.
If your employer does ask you to move, we suggest preferring Canada over Mexico. The main benefit is the Canadian work permit can make you easily eligible for Canada PR with a couple of years.
#3 Outsourcing
The product-based or direct US full-time H1B workers may not have to worry that much since they are paid a good wage level over and above the current ones.
But if your wage level has jumped up too and your employer cannot or is not ready to pay it, then expect a big decision of 'outsourcing' coming to your desk very soon.
This is all about business economics and they all want to save money.
Wage Level Calculator
You this H1B wage level calculator to find exact wage based on your work location's zip code:
Check My H1B Wage Level
FAQ
Can I downgrade to Lower Wage Level for new H1B LCA?
You can legally downgrade from a higher wage level to a lower wage level for the purpose of filing a new H1B extension or an amendment.

But, your employer's intent may be questioned as this may be seen as a deliberate attempt to pay lower salaries.

The chances of H1B LCA denial will increase if you intentionally reduce the wage level from the one you got approved earlier.
Can the Prevailing Wage be less for new EB2 filing with new employer?
Your new employer can pay you a lower salary and then get the prevailing wage approval.

The wage level should match the job advertisement claims.

Note that chances of PERM denial will increase if the wage level and the actual job requirement have a big gap.

This gap cannot be easily defined as it will vary with each case.
Will my Approved LCA or PERM be revoked?
The approved LCA will not be revoked after the new DOL wage levels. Neither will the approved prevailing wage or PERM be reopened.

But, for new H1B transfers, extensions, amendments, and change of status applications, you will be required to pass through the new wage levels.