How to Scan Australia PR Photo (189, 190, 491 Visa)
Australia Visa photo size is 4.5cm x 3.5cm. One color scanned photo for upload to immiaccount. Scan paper photo front & back view separately using smartphone.
Anil Gupta
Updated 13 Jul, 20
Australia PR process can be done entirely online. Australia is ahead of many countries in their skilled immigration system as much as that they accept scanned photos too.
You just need to scan the passport size pictures as per their recommendations and upload to your immiaccount.
Australia passport size photo should:
Show the person's head and shoulders only with a plain white color background.
The person should face the camera and the picture must be less than 6 months old.
How to Scan Paper Photo?
#1 Use Phone App to Scan
If you have a paper-based photo of yourself of any dimension, you can scan it using a smartphone app and then scale it to Australia visa's requirements.
You can use the excellent Google Photoscan app to scan the Australia PR passport size picture. This app is available on Android-based Google pixel, Samsung Smartphone, and Apple iPhone.
#2 Sign and Name on Back Side
Australia PR 189 or 190 visa photo back view must be scanned showing the person's declaration, Name and signature written by hand.
You should scan both the front and back of the physical paper photograph after writing your name on the back.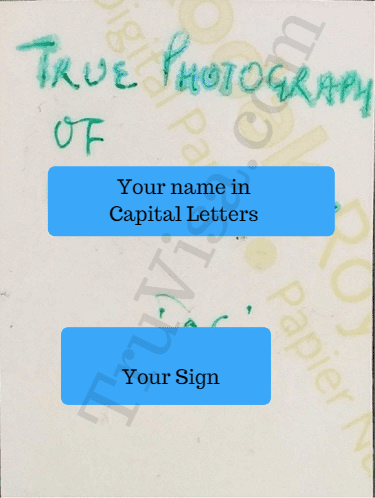 This is what the official Australian immigration guidance is for writing your name and signature on the back of the photograph.
#3 Photograph Front View
#4 Scan Photo Front & Back Separately
You should scan the front and back view of the image separately into two separate files.
Upload as 2 separate ".JPG" or Image files in your immiaccount.
This photo (.png) was used and accepted by Australia immigration for NSW 190 PR: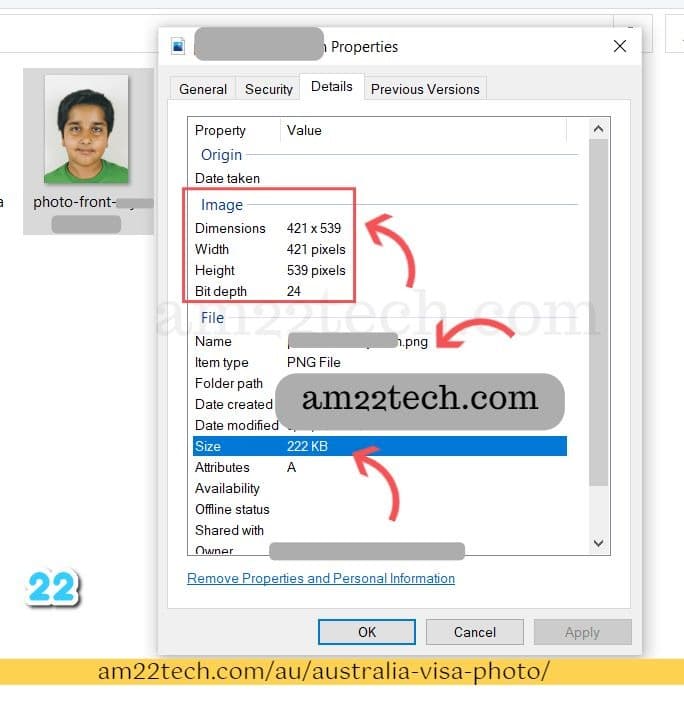 Scan both front and back side separately and keep the total file size small. Note the dimensions (height and width) after scanning should be around what we have shown in the above image.
Bad Photo Examples
Scanning is the most difficult part of the Australia Photo process. Make sure your picture does not look like these after scanning:
My suggestions:
Scan and attach the front and back of the photograph of each Australia visa applicant separately.
Upload color photo only.
Do not place the photo on a piece of paper before scanning.
FAQ
What is the picture Size for Australia PR photo?
Australia Visa photo size is 4.5cm x 3.5cm.  This measurement is the same as 45mm x 35mm or 1.77 Inch x 1.37 Inch).
How Many Photo are Needed for Australia PR?
Australia PR needs 1 color passport size scanned copy for uploading to immiaccount.
Can I get Australia Visa Photo Online?
You can get passport size photos online at ePassportPhoto or iVisa photo with really low prices and good quality.

You can either get the photo delivered to your home at a low cost in Australia or download it for free using the self click option.

If you are in the USA, online options work fine. You can also get photos clicked for cheap at Sams Club, Costco, Walmart, CVS, or Walgreens.

Once you get the paper photo or the scanned PDF or JPG photo in your email, you will need to adjust it and rescan as per Australian standards before uploading it in your immiaccount.