Form 221g Blue, Yellow, White Reasons – Canada, Mexico, India
Form 221g reasons by US embassy for visa issuance. Pending h1B amendment, Changing US address frequently, working in EVC model, F1 to H1B Stamping, Working in Nuclear Technology.
AM22Tech Team
Updated 9 Nov, 20
Update June 26, 2020: The US embassy will issue form 221g denials until Trump's travel ban is active for any pending and new visa applications.
There can any number of reasons for issuing form 221g by the US embassy and some can be really un-heard of.
What is form 221g Refusal?
From 221(g) refusal is a document that is issued by the US embassy if they need more information about your visa application. The form 221(g) is printed on various color papers including white, yellow, blue, and green.
How to avoid form 221g?
There are no tricks to avoid form 221g but you can make sure that you do not repeat the simple US visa mistakes that other people made by reading a list of form 221g reasons.
What is Form 221g processing time?
Form 221g processing time varies from 7 days to 17 months. Time depends on the specific documents requested from you and your employer.
Can 221g be issued after Dropbox?
Form 221g can be issued after Dropbox.
What is the difference between white, yellow, blue and green form 221g?
There is no official color coding meaning for form 221g issued by US embassy.

It seems each embassy uses its own choice of color pages to request more documents for your visa processing.
Can form 221g be issued for Not declaring food items at US airport?
Yes, a form 221g can be issued by the US embassy on your next visa stamp interview if you were fined at US airport for not declaring food items.

Example: This person was issued form 221g and asked to submit the details of the CBP encounter at the US port of entry. He had paid the fine for not declaring the food items that he was carrying from India.

This means that US embassy can issue a form 221g if you had any kind of secondary inspection with CBP.

You should declare such instances on your form DS160 application.
Can H1B Status Violations from previous employers Cause Form 221g?
Some people have received blue form 221g and were asked to submit documents to prove that they filed the H1B transfer before their i94 expiry.

This kind of status checks is done when you have filed multiple extension, amendment, or transfer applications without getting approvals on any one specific application. You will need to submit your H1B receipt i797 forms if they were still pending or approval i797C is they were approved.

US consulate tries to validate that you were not working in the US without a valid H1B approval.
We have collected a list of most common reasons for form 221(g) which you can use to avoid form 221g.
Identity Check – White Form 221g
US embassy system may flag your name for security checks if you have changed your residence address every year in the past. Usually, the person who is moving too often is considered to be involved in suspicious activities and hence need to go through security checks.
This is what was shared to us by a reliable source who has gone through these Identity checks based on US address twice in his last two H1B visa stamping at New Delhi. Both times, he was issued white form 221g with no more documents to submit but was asked about his addresses in the last 15 years while interviewing.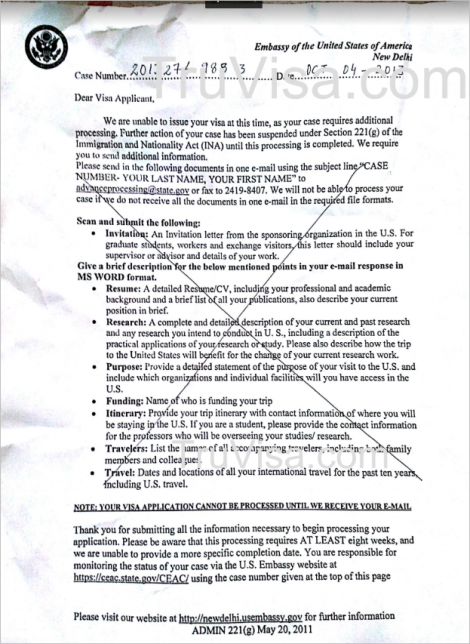 EVC Model – White Form 221g
The chances are very high to get a form 221(g) if you are working in a small IT consulting company with 5-100 employees.
You may be asked to submit your employer's federal tax return documents, client contracts, and details of all employees currently working in your organization.
Form 221g in Ottawa Canada Timeline – Shared by Guest
May 13 (Monday) – H1B visa stamping interview in Ottawa, Canada. White Form 221g is issued.
The embassy told me that they want to verify the client and employer details.
Questions like 'How many months trained on OPT', 'How you got this job', and 'are you paid on time' were asked.
The embassy called the end-client and verified the job details. The client responded the same day.
On the next day, (Tuesday) embassy sent a second interview request for Thursday at 2 PM. Automatic appointment booking.
May 17 (Friday) Morning – CEAC status changed to Visa issued.
May 20 (Monday) Got the passport from US embassy Ottawa.
This white Form 221(g) was issued in Ottawa, Ontario, Canada for H1B stamping: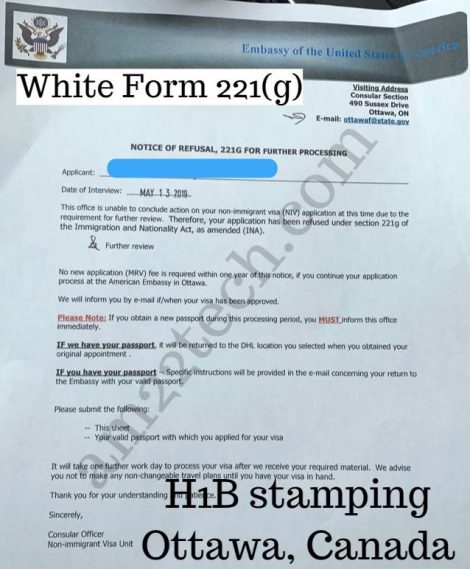 This person was told that he will have to appear for one more followup Interview after he was given the white form 221g after the first interview. He works in the EVC model in the US. The second interview appointment was scheduled by embassy officials automatically and an email was sent.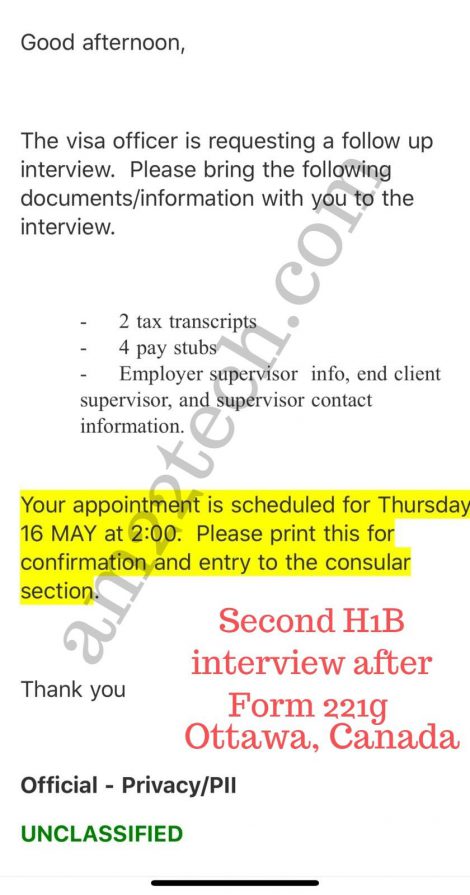 USCIS may or may not contact your employer directly in these cases. If your employer does not share these documents with you, the chances of your visa approval are very low.
Some people have reported that they received Yellow slip at the end of the H1B interview in New Delhi Consulate asking to submit I129 along with end client letter in pdf format. I-129 is the application form for employment-based US visas like H1B, L, etc.
F1 to H1B Stamping – Yellow Form 221g
Many people receive form 221g refusal in India when they go for H1B stamping after studying on F1 in the USA. The visa process is common for people after H1B lottery selection with consular processing.
The US embassy usually sends your application back to USCIS to check for any F1 status violations while you were using your OPT or CPT. Day 1 CPT cases have very high chances of visa denial after form 221g.
Example case: F1 OPT to H1B Yellow form 221g
This yellow form 221g was received by for first H1B stamping after F1 OPT (CoS was filed with H1B and stamping was after 5 months on H1B).
Visa officer specifically asked if she has ever been out of status on F1, which she denied. The officer said that there is an issue with her SEVIS record and her visa is approved but will that up to 15 days for administrative processing.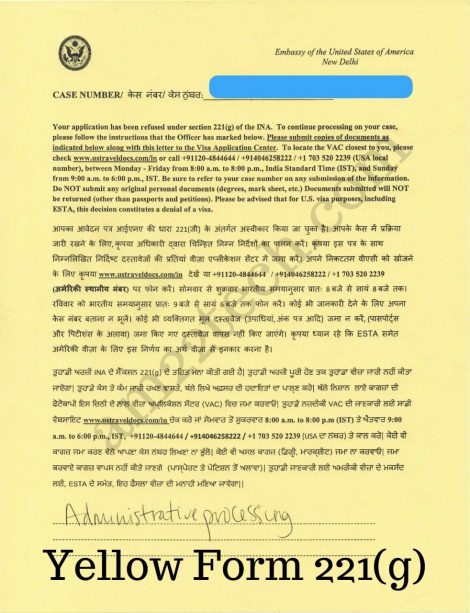 After 10 days of admin processing, she started creating a service request, stating that she had work, home, and an outbound flight, which always resulted in the same reply to contact after 60 days.
She had to convert her outbound flight to an open ticket. Her employer also asked her to go on unpaid leave. Luckily, she was able to get permission to work remotely.
After contacting USCIS multiple times through a phone call, she got to know that there were flags on her SEVIS record. University informed that she had done everything and closed the file when she moved to H1B.
After 93 days of waiting on admin processing, the status changed finally to the visa issued.
It is recommended for anyone who's planning to go for stamping for the first time after F1 to contact USCIS and make sure that there are no issues with SEVIS or anything else before you leave the US.
Once you get a form 221(g), your US visa is marked 'Admin processing' and makes you ineligible for dropbox interview waiver for next visa time US stamp.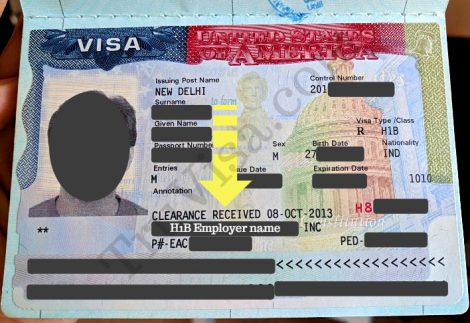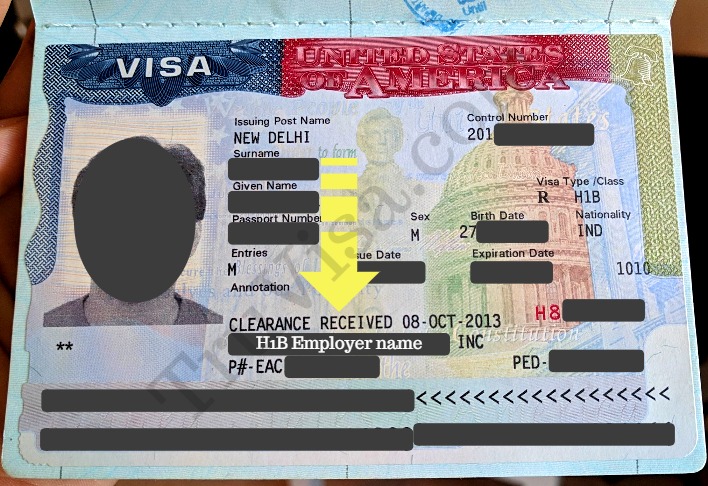 H1B Amendment Pending
You can expect a form 221g if you have filed an H1B visa stamping request based on your previously approved petition but answer questions related to your client and work location with the pending H1B Amendment.
The most important point to note is that your H1B visa stamp cannot be approved with the pending amendment.
Here is the case where the US embassy refused H1B visa stamping with a pending amendment using yellow form 221g.
I suggest waiting for approval and then go for stamping if you have already started working as per a new location for new clients in the US.
Promoted to Managerial Role on H1B
Your employer did not file an H1B amendment after your promotion to the IT project manager, then you are asking for trouble in your next visa stamping.
This person was handed over form 221 g by New Delhi US consulate and was asked to submit the following documents as he was trying to get an H1B visa stamp using approved H1B i797 prior to his promotion.
Original LCA
Employer Cover Letter
W2
Pay Stubs
List of all employees working in same company
Start & End date of all employees in same company
Salaries of all employees working in same company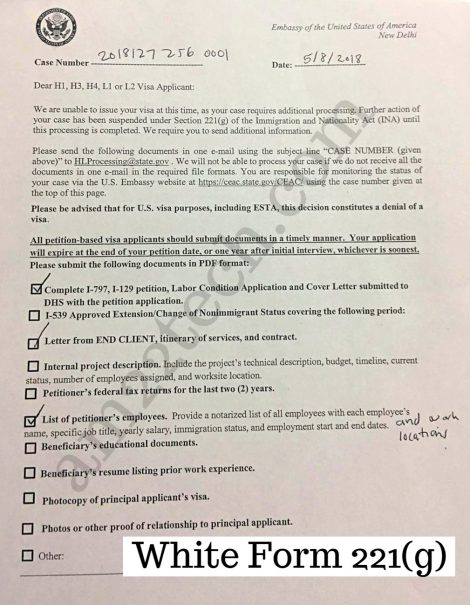 Working in Arms & Ammunition, Nuclear Technology
You have a high chance of getting a form 221g issued for your H1B or L visa job if you are working in a technology that is related to Nuclear technol.
On the contrary, some people working in MEP (mechanical, electrical, and plumbing) have been issued form 221g and a possible H1B revocation at the time of H1B visa interview.

So, there is no real way to find out who will get a form-221g and who will not.
You would not believe that people who have gone for their first time H1B visa stamping have been issued form 221g and asked to submit W2 at Hyderabad US consulate. In this case, I suggested the person submit their Indian payslips and tax returns.
Form 221g After Dropbox – Blue
This blue form 221g was issued by the Mumbai US consulate after dropping H1B visa documents using Dropbox.
The CEAC status was shown as Passport ready for pickup 2 days after the dropbox. There was a blue slip (form 221(g) attached inside the passport.
You can go any day for an interview between 10:30 to 11 AM. Basically, by 11 AM all normal appointments are done, and then form 221g interviews are taken.
Then around 11:30, all 221g candidates were sent inside one by one.
This happens daily as there is always a batch of around 20-30 people with 221G who wait outside and are taken in once all regular appointments are done.
H1B visa was approved.
Have you gone through some of the weird form 221g issuances with no real reason, then do share your experience with us in the comments.