i94 Extension after Passport Renewal (3 Options)
i94 extension after passport renewal without crossing border - $6 fees, or travel outside US or File extension of status with USCIS. Nunc Pro Tunc (NPT) option available.
AM22Tech Team
Updated 25 Jul, 23
i94 Extension after Passport Renewal may be required to stay legally in the USA.
There are 3 ways to get i94 renewed:
Visit the CBP office at the US land border in Mexico or Canada (Recommended) OR
Go out of the US and return (easiest but costly) OR
Filing extension of stay application with USCIS (costly and time-consuming).
In most cases, when you enter the USA, the CBP officer at the port of entry will match the I94 date to your passport expiry date if it is expiring before your valid US visa.
You should always have a valid unexpired I94 to have a legal period of authorized stay within the US. Your legal stay is solely governed by the I-94 validity date and not your stamped visa or valid i797.
Documents Required for i94 Renewal
i-797 Notice of Approval form
Most recent i-94. You can get it here on the CBP website anytime.
Your old passport (all old expired) and the most recent new passport.
US address proof – Anyone – Utility bill or lease agreement or driver's license or state ID.
How to Renew i-94
Once you have got your passport renewed (for example Indian passport), you have the following options for I-94 extension of renewal that expired due to passport expiry:
CBP Office at US Land Border (Mexico / Canada)
i94 Fees and processing time at US Mexico Border
The i94 extension fee at the USA-Mexico land border is USD $6.
Paper i94 is issued immediately.
New i94 reflects online on the CBP website within minutes of the issue.
The I-94 extension can be done at the CBP office located at the US land border in Mexico or Canada.
You may be asked to cross the border. There is a 50-50 chance depending on the CBP officer.
These CBP offices are located on the US side of the border.
CBP office inside the international airport terminal can only fix your i94 mistakes. Short i94 expiry due to passport expiry is not a mistake.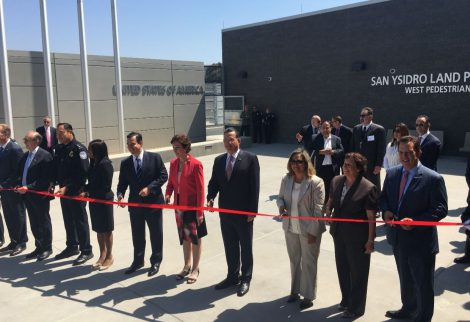 SENTRI office at the land border is a program for faster processing of border checks for 'known' persons and is used by Mexicans who cross the land border regularly.
If you are on a visa like H1B or any other or from a non-Mexican country, then, you probably do not have any SENTRI program enrollment.
You can expect to be interviewed. This would be similar to the one you face at the port of entry at the airport.
You should also have all the proof with respect to your legal stay in the US.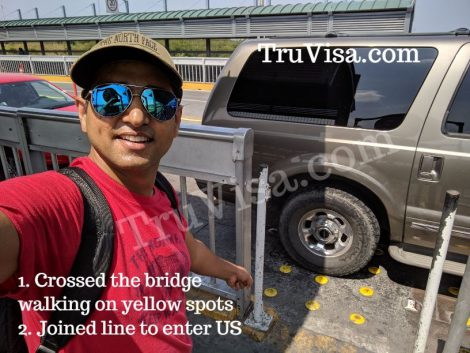 US-Mexico border i94 extension experience
Arizona – US Mexico Border step-by-step i94 extension process – COMING SOON
Go out of US and re-enter
i94 processing time with travel outside US
Paper i94 fees of $6 may be charged if you request a new i94 at the border crossing.
new i-94 is issued immediately on your arrival in the US and can be downloaded from the CBP i94 website.
You can normally travel outside the US and re-enter to get a new i94 based on your new passport and visa validity.
CBP normally would not issue you a new I-94 if you re-enter the USA from Mexico or Canada within 30 days using the AVR process.
But, you can specifically request them to issue you a new paper I-94 since your old one has expired/expires soon.
They will honor the request and may charge $6 as fees.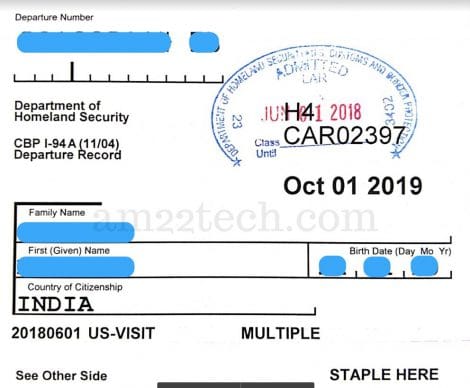 It does not matter if you travel by air, land, or sea and re-enter the US. You can get a new I-94 once you re-enter at any US border or port of entry.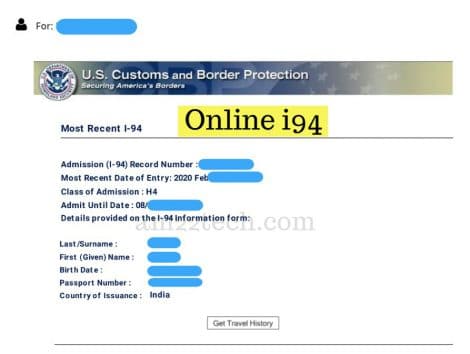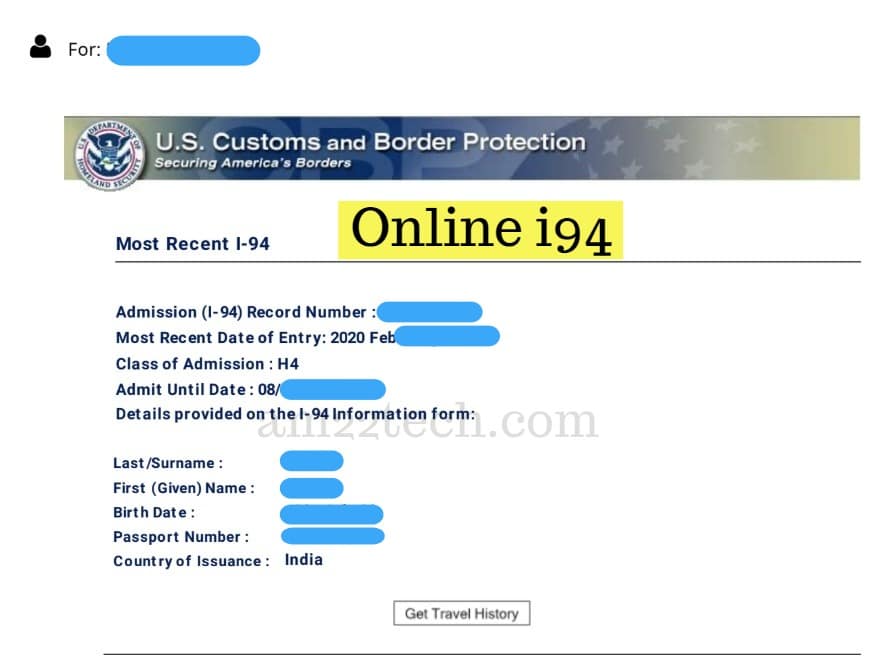 Apply Extension of Stay – Form i539
i94 processing time with form i539 extension
$370 for the i-539 application.
No separate fee for i94
Extension of status applications can take 4-12 months.
When you apply for your visa extension within the USA, you automatically get a new i94 after approval.
Example: You can apply for an H1B extension (form I-129) or H4 visa extension using form I-539 to get a new i94.
Once your extension is approved, USCIS sends a new extended i94 attached to the approved i797.
The Visa extension process can be used to update or extend your i94 in case of passport expiry. USCIS recommends filing for I-94 renewal at least 45 days before its expiry.
FAQ
Can i94 be extended at the CBP office inside the International airport terminal?
The CBP office inside the international airport terminal will not extend your i94 after passport renewal.

CBP offices located at the airport fix the i94 errors. 

We have checked with CBP offices inside international airports in Dallas, Boston, and San Francisco and they all have denied extending i94 based on the new passport.

They informed us that they could only fix the i94 mistakes that happened during the i94 issuance and not extend.
Can H1B stay in the US after the i94 expiry without filing an extension?
Staying beyond i94 expiry on an H1B visa is a serious issue and is taken as a violation of US immigration law by USCIS.

You should either file an H1B extension before the i94 expiry or visit any land border to get a new i94 based on your i797.

What are my options if H4 stayed in the US for 180+ days after the i94 expiry?
If H4 has already stayed in the US for more than 180 days after i94 expiry, then the best option is to leave the US and get an H4 visa stamp at any US embassy.

The success rate of the H4 visa stamp is good as the overstay is due to passport expiry. Visa officers are lenient with dependent visas like H4.
Is Nunc Pro Tunc an option for a new i94 after it has already expired?
You can file your extension with USCIS using the Nunc Pro Tunc (NPT) option to request for making your time i94 expiry legal in the USA.

NPT application is sent to USCIS and they take their own time to process the application. It can even take more than 6 months.

There are successful NPT cases for H4 when a person already spent more than 180 days in US.

If you are already close to the 180-day mark, we strongly suggest to leave the US and get a visa stamp.
Source: USCIS