Sample Work Experience Letter for Australia 189 Visa Assessment
Sample experience letter for Australia 189, 190, 489 visa with Job role and responsibilities. Letter from colleague is acceptable with notarization.

By Anil Gupta
Updated 2 Mar, 20
Sample Skill-certificate or work experience letter as an evidence of prior work experience from your previous employers is required for Australia PR.
You need current employer work letter too at the time of filing the 189 visa employment assessment. Assessment company needs this employer provided detailed experience cum tech verification letter with responsibilities and duties for 189, 190, 489 visa, to evaluate the basis of your SkillSelect points.
Sample Experience Letter for Australia in DOC format
Open file in New Window
This same letter is available in Doc format here. You can copy and paste from here and use it for your purpose.
Include full period of employment in Skill Letter
Include full period of employment even if part of it was outside USA or any other country.
For example, If you worked for 2 years in India and then worked in USA for 1 year for same company. Include the full employment period by specifically mentioning the tenure in India and the USA separately.
Skill Letter – Include Only Relevant Work
Write ONLY the work experience or technologies that are relevant to the visa or skill that you are applying to.
65% of your daily job related duties should match the job code that you are applying for.
Letter Head – Company address, Contact numbers
The official employer letter head that you use to print these letters should clearly show the company's address (could be any in case of multiple offices) and reachable contact numbers.
Your assessment company (like ACS) might contact them over phone or by paper letter to verify your claims. If the letter head does not inherently has the address and contact numbers, then you should add them.
Skill experience letter for Australia from Colleague
Use the Sample Affidavit written by your co-worker or manager if your employer is not issuing the skill letter.
Experience Letter from Current Active Employer
You do need the work experience letter from your current active employment as well. If you can tell the truth about Australia immigration and can get this letter, you are good.
If you do not want to disclose the reason for requesting this letter on company letter head, you can give the reason as further studies.
If there is a question about why you need it for studies, then you can share the link to Victoria university site which says foreign applications need to submit work experience proof.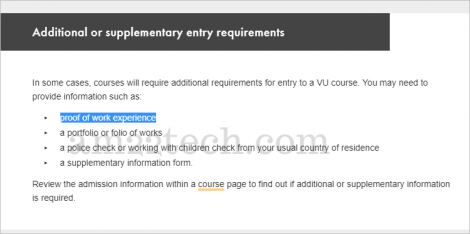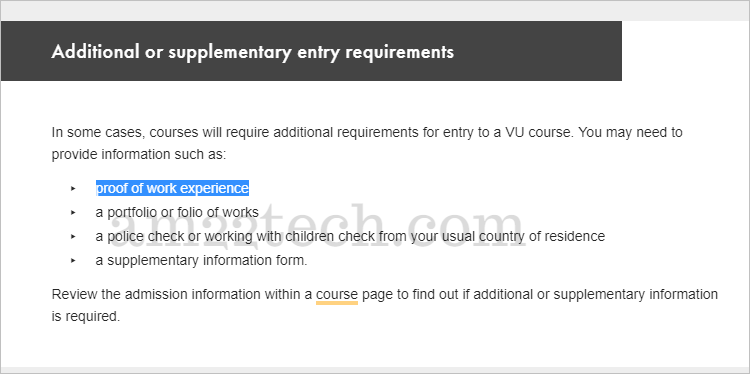 Employer may issue skill experience letter only once
Not sure about your specific company, but most of them just issue it once in the lifetime on their letter head.
So, just be very careful with the verbiage contents of the letter. You might not be able to change it later.
Hence, it is advisable to address the letter as 'WHOMSOEVER IT MAY CONCERN' rather than specifically to any one specific. This would help you use the letter at multiple places.