Choose Canada vs Australia PR, Move from US, Salary Comparison, Culture
Canada vs Australia PR. Both have high taxes, free public healthcare, lower salary than US, lower population. Canada is better for H1B people in US due to time zone.
0
&nbsp&nbsp&nbsp&nbsp&nbsp
Canada and Australia are two most popular options among skilled people from south Asian countries like China, India, Pakistan, South Korea and others for migration.
I get asked this question many times as to which PR is better? My answer is that it varies with your own situation and your preference for weather and how easily you can get the PR.
If you are currently working in US on a work visa like H1B and only looking to get PR as a back up, then your first preference should be Canada followed by Australia.
If you are in your home country like India or China, then either country is good based on which one gets gives you PR invite first.
I am giving comparisons on other lifestyle areas that affect your decision to move.
Canada is closer to US – Travel, Time Zone
If you have a choice between Canada and Australia, my suggestion is go for Canada to stay in same time zone as US.
You can also come to US to work and go back anytime easily. Many people stay in Canada on the border and then travel to US for work every day using their H1B or TN work visa.
Canada PR – Where to land and what to buy from India before landing.
You get to enjoy US salary and Canada's PR. USA does not give Green card easily as the whole system is based on country of birth rather than skilled merit.
IT Salary in Canada vs Australia
Canada's IT salaries are lower than US salaries by almost half for same job title and role. Australian IT salaries are better than Canada for same job profile but still less than US.
Both Canada and Australia have low overall population and hence majority of IT jobs are concentrated in big cities like Toronto, Canada and Sydney in Australia.
Can you keep working on H1B visa after getting Australia or Canada PR?
Due to high concentration at one place, the cost of living is both cities is extremely high with respect to their salaries.
In contrast, USA has IT jobs distributed all over the area and you get more for each dollar if you are living in a city away from major hubs like Bay area, California, Boston or New York city.
Example,
A Java Software Engineer may draw a salary of about USD 120K in New York City. The same job in Toronto, Canada will fetch about CAD $80k and AUD $100K in Sydney, Australia.
If you factor in the USD to CAD and USD to AUD exchange rate, the salaries will look really low in Canada and Australia given the fact that cost of living in both Toronto and Sydney are same as living in New York City.
Electronics, Clothes, Cars Cost
With no doubt and no competition, USA is the best country to buy cheapest branded clothes, cars and electronics. You will not find any price lower in any other country as far as i know.
Cost of living in Australia is higher than US.
Prices for consumer products like TV, laptop, mobile, gaming consoles etc are higher than US in both Canada and Australia due to higher excise duties for imported products.
Local brands in Canada or Australia can be bought at lower rates than other well known brands.
Example:
Apple iPhone, Google Pixel and Samsung Mobile is cheapest in USA along with luxury cars like Lexus, BMW and Audi.
Branded clothes like Tommy Hilfiger, Calvin Klien, Polo Ralph are available on sale through out the year. People in Canada travel by road to US especially for shopping. The prices in Canada and Australia are almost double of what you pay in US after exchange rate and sale discounts.
Apple Mac Laptop, Dell Laptop are most affordable in US. The new models are launched first in US always due to the big consumer market with high purchasing capacity.
House Buying, Rental Costs
Rents and housing costs are higher in all 3 countries if you compare major cities like New York City, Toronto and Sydney.
But, US has an advantage due to the fact that it has more developed cities than few major hubs.
You can get a decent job in Charlotte, NC or Dallas, TX and a big 4000 Sq Ft house for about half a million US dollars. You may be able to find a similar house in Canada or Australia but you won't be able to find a job in small suburb to finance that purchase.
Canada vs Australia Weather
Canada is extremely cold as compared to warmer Australia for almost 8 months of the year.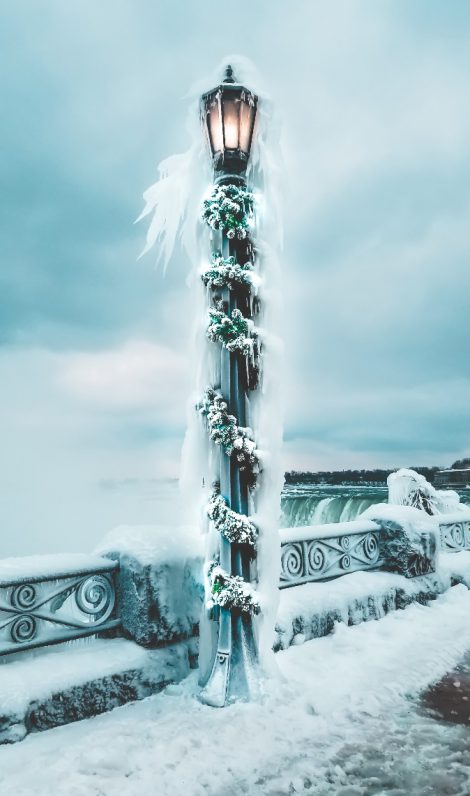 If your kids like playing with snow balls, you should go to Canada. Each one of us has their own preference.
Australia stays warm most part of year from September to March. Here is our picture from December enjoying the Nobbies Center viewpoint at Philip Island in Melbourne.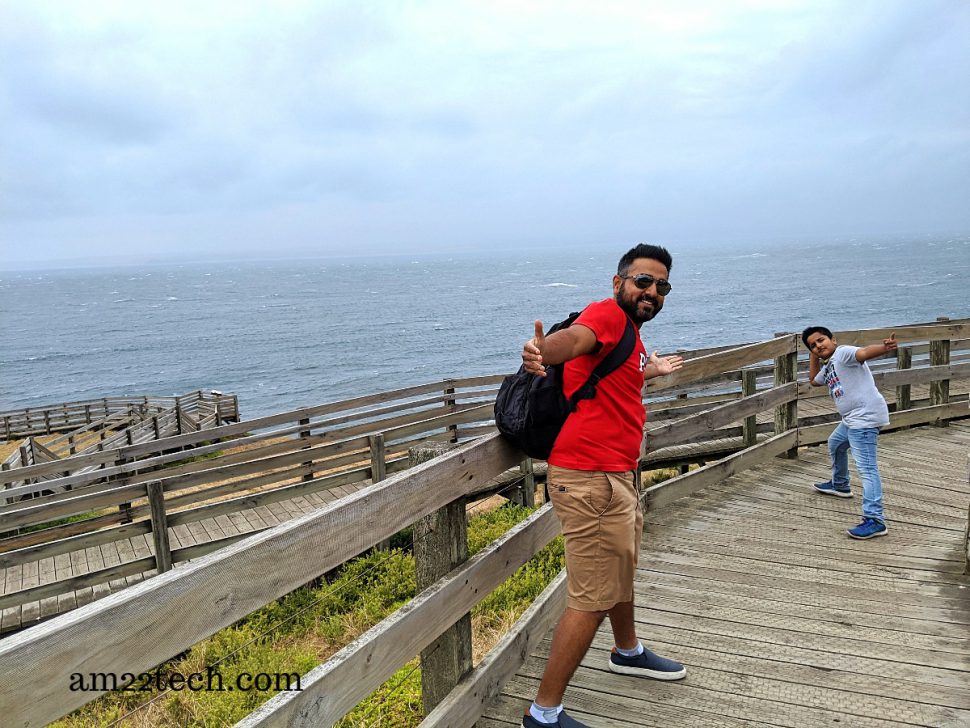 Working in US with Canada, Australia Citizenship
Once you get Canada or Australian citizenship, US gives an option for each country to work in US using a special type of work visa called TN visa for Canada and E3 visa for Australians.
TN and E3 visa are other than L and H1B work visas.
If you want to file a US green card after getting Canada or Australia citizenship, you will still be in the same overloaded 'country of birth' queue, which you are probably trying to escape now.
Canada vs Australia Healthcare
Both Canada and Australia follow the same type of public healthcare system. Public Medical clinic costs are funded by taxes. You can buy private health insurance as per your choice.
This is same as FREE government hospital system in India but quality of service is much better.
Note that dental and eye care is not given free of cost in Canada and Australia. You will need to pay out of pocket or buy private insurance.
There are income slabs too which will force you to buy private health insurance if your income is above a certain level. This will ultimately be same as buying private insurance in US.
Income Taxes – Canada vs Australia vs US
Canada and Australia have much higher income tax rates than US. That's because you are paying for free healthcare too as part of income tax.
In US, you pay the healthcare insurance as part of per pay check deduction if your employer has health insurance plans. At the end of the day, the total deduction would be almost same in Canada, Australia and US.
The benefit of private insurance is quick service whereas public free system works on the basis of first in first served. There are cases which may not get an immediate appointment for surgery or treatment if a more needy person is waiting in queue before you in Canada and Australia.
Home, Car Insurance
Canada has much higher rate of car insurance than US. A Canadian may be easily paying CAD $200+ per month for new Honda civic as compared to about USD $90 per month.
Australia is somewhere closer to US in car insurance rates but certainly higher.
In US, my personal opinion is that you can save almost half of insurance cost by buying only liability insurance.
What else can I cover here? Any other topic that you need some information with? Leave a comment and i will try to add more information.