USA
NRI's life made easier with real experience about passport renewal, visas, power of attorney and other topics.
19 Jul, 18
H1B Processing times for H1B Extension, Amendment, Transfer, Change of Status and Consular processing in days, months for California, Nebraska, Vermont Service Center.
0
USA
19 Jul, 18
Current i140 Processing Time 2018 - Nebraska, Texas. Premium processing available for I-140 applications with processing time 15 calendar days.
0
USA
19 Jul, 18
H4 EAD, L2 EAD processing time (form i765) at Vermont, Texas, California, Nebraska for new and renewal requests in 2018.
0
USA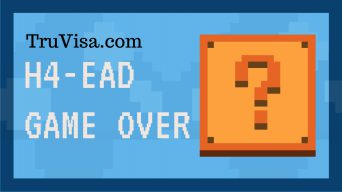 19 Jul, 18
USCIS H4 EAD renewal RFE if filed before 120 days of expiry. Officially 180 is allowed. DHS told Federal court about final stages of H4 EAD withdrawal rule. Current H4 EAD will be valid with new ones stopped.
31
USA
19 Jul, 18
Update July 17, 2018. H4 EAD sample I765 form pre-filled, document list, fees $410. Renew 180 days before expiry. H1B primary i129 - I797 receipt required.
450
USA
19 Jul, 18
Get Delhi University transcript by post or in-person application in 10 days. Fees Rs1500/$100 > 6 yrs, Rs1k/$150 <= 6 yrs. Online payment avaiable.
52
Australia