i485 Adjustment of Status Documents Checklist (Employment-Based)
List of documents for filing employment based i485 adjustment of status green card application in USA. FBI clearance, Hindu, islamic marriage certificates, passport.

By Anil Gupta
Updated 23 Jul, 20
Are you ready to file an i485 application for a green card?
I hope you have kept all your immigration documents protected and easily accessible.
This article will discuss:
Documents Required
Forms
#1 Form I-485 – for Green card
This form is called 'adjustment of status' because you are asking USCIS to change your status from current visa like H1B or L to a permanent resident (Green card)
#2 Form I-765 – for Employment Authorization
You are eligible to file i485 EAD along with your green card application.
This is the same form as you may have used for filing H4 EAD.
#3 Form I-131 – for Advance Parole
AP or Advance parole is used to return to the US instead of your H1B or L work visa while your i485 is pending.
#4 Form I-693
This form is required to be filled by your doctor (should be accredited by USCIS) to certify your health.
They will check your TB (tuberculosis) and other such communicable disease presence and your Green card can be denied if you have a medical issue.
#5 Form I-944
This form is to certify that you will not depend on government money to live in the USA.
Your green card can be denied if you have used any of the government benefit that can be counted as public charge.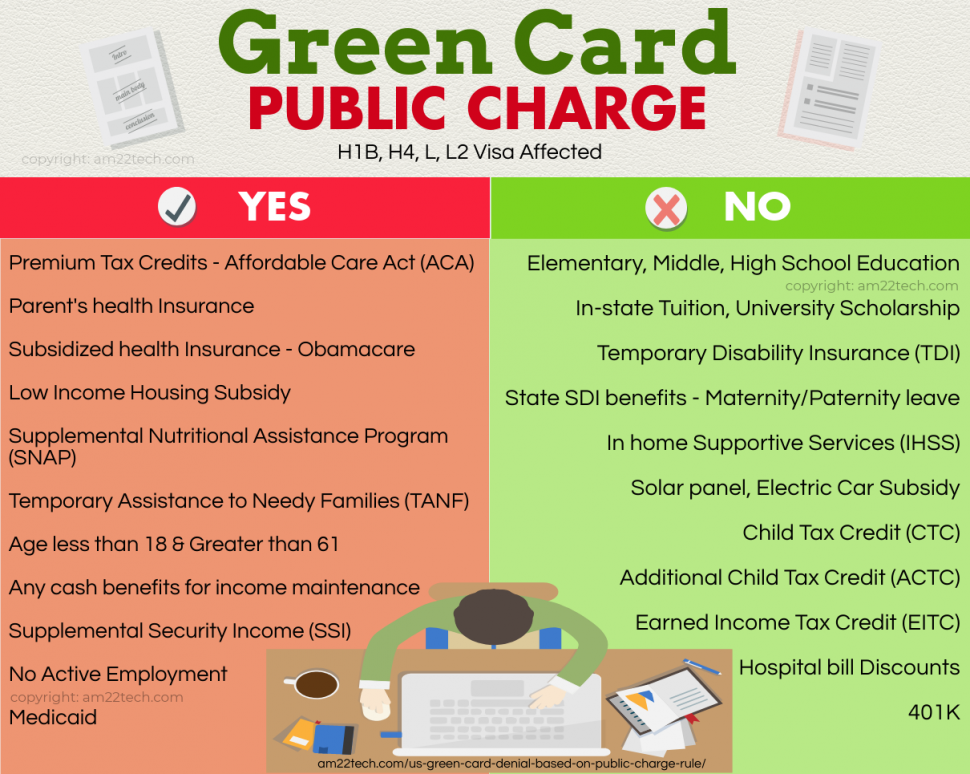 #6 I-140
You will need to submit your approved i140 i797 copy.
If you are waiting for your i140 approval, you can upgrade it to premium to save time.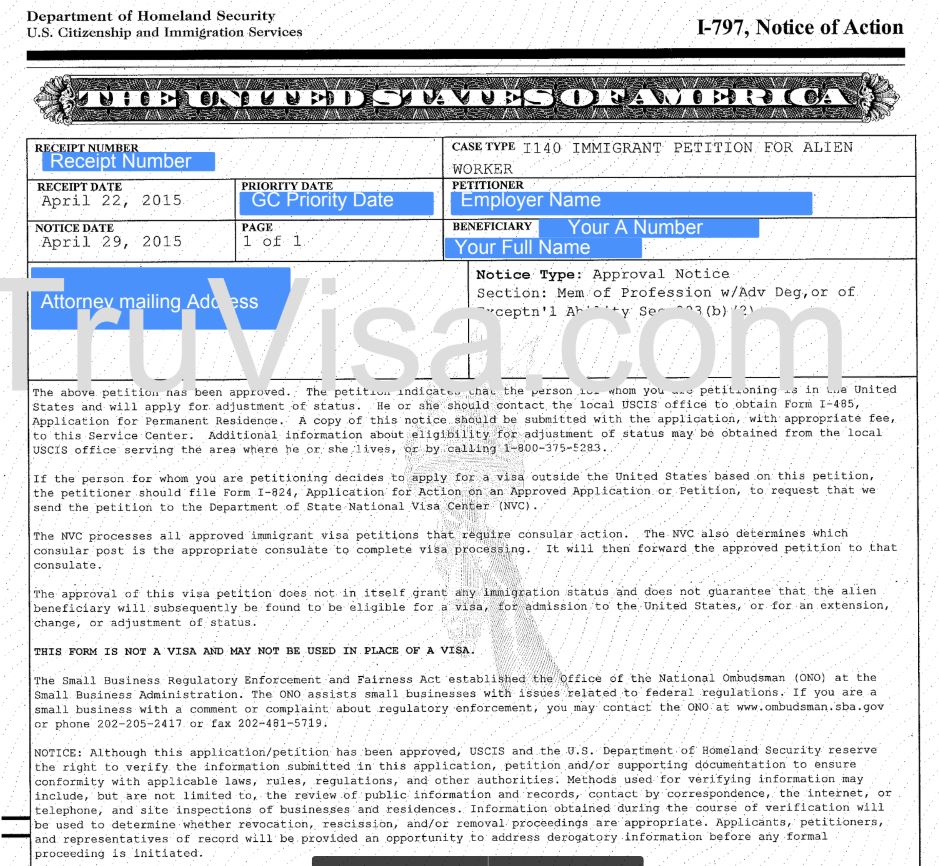 I140 can be filed concurrently with i485 too after your PERM approval.
#7 Supplement J
Confirmation of job offer (on Form I-485 Supplement J) if you have changed the job after filing i485.
#8 Form I-864
Affidavit of Support form is required for all dependents in your family that you will support with your income.
Personal Documents
#1 Birth Certificate
You will need your birth certificate in English.
It should have been issued by the relevant government authority from your country of birth.
You will need to get it translated to English and notarize if it is in other languages like Chinese, Hindi, Gujrati, etc.
The name field is blank on my birth certificate?
You can write the name on the birth certificate by hand. This usually happens in countries like India where the electronic computer-generated certificates are being issued these days and they have no record of the name from past.
You can write the name by hand on the computer generated birth certificate.
If unavailable or does not exist, provide other evidence of birth such as
church certificate
school (like Class X mark sheet in India), or
medical records, and
proof of unavailability or nonexistence, if applicable – get a letter from your home country authorized government agency that birth certificate cannot be issued.
#2 Passport
Your most recent valid passport copies (all pages including blank) are required.
Your old expired passport copies are required only if they had any US Visa stamps. Blanks pages for old expired passport are not required.
Copies of any lost or stolen passport are required too if you have them.
I always recommend to keep a scanner at home and scan and save everything for that rainy day.
#3 Two passport-style photographs
Passport size photos clicked within the last 6 months would be required as per US size (2×2 inch).
This is same as you would have got for US visa application.
Your photos and fingerprints will also be taken at USCIS ASC Biometric center.
You can get these pictures clicked at Sams Club, Costco, Walmart, CVS or Walgreens.
Passport photos online would be a cheaper option as compared to a retail store.
Spouse & Dependent Documents
You need to provide all personal documents as mentioned above for your spouse and each kid separately.
Additional documents required for dependents:
#1 Marriage certificate
A copy of your marriage certificate is required for spouse.
Check what all proofs can be used for Indian marriage (Hindu, Islamic style etc.).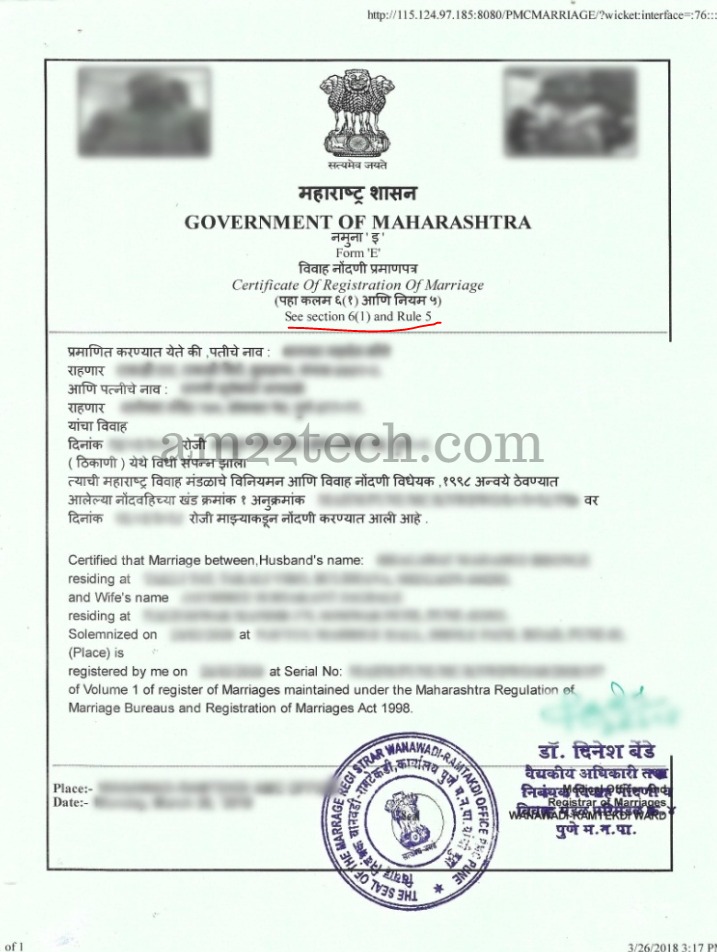 #2 Child Relationship Proof
Proof of relationship as a child to the principal applicant is required.
Child BIRTH certificate can act as proof of the family unit if it has a father and mother name.
Child's passport, if mentions that parent (applicant) name can be used evidence of the family unit.
#3 Divorce Certificate (if Any)
Free divorce Consultation by lawyers.com if you are thinking of separating before getting a green card!
Optional documents
These may be required based on your specific case and history with police cases.
You should talk to your attorney to know if these are required for your case.
You or your attorney may ask to add them to make your case stronger.
#1 FBI clearance report (optional but recommended)
Processing Time: 5-10 days.
FBI report can take 5-10 days normally. It could be more during an emergency like COVID-19.
You can apply for FBI clearance report online using this step by step process.
You would need to fill form FD-258 for fingerprints and send it to FBI.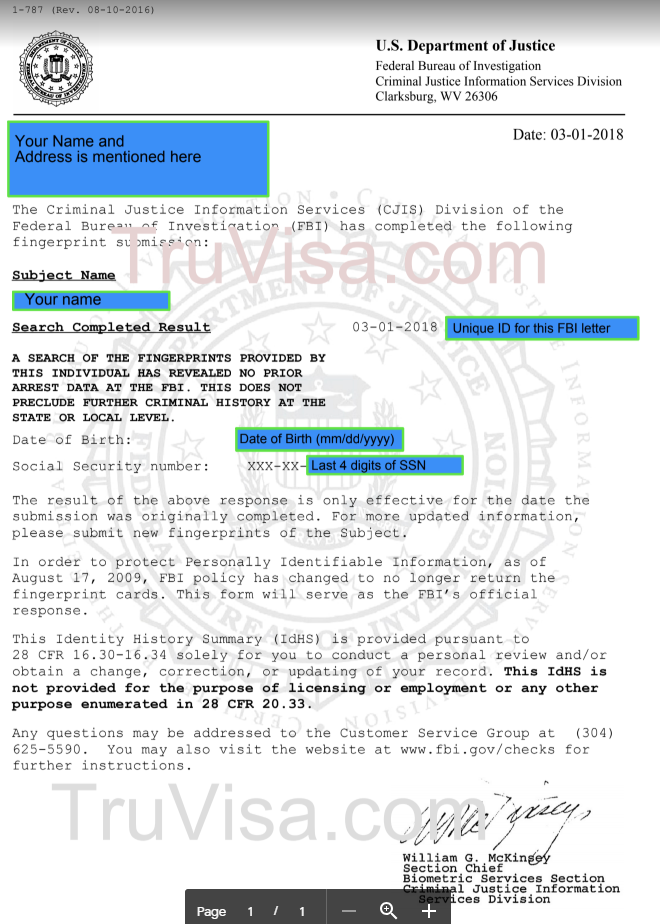 #2 State Police Clearance (optional but recommended)
Processing Time: 5-10 days.
Apart from the FBI reports, Certified police and court records of all criminal charges, arrests, or convictions regardless of final disposition (if applicable) are required.
This is not required if you never had any police case in the past but recommended to make your case stronger.
Each state in the USA has its own process to issue a police clearance certificate.
We have listed process for two states here as example:
Get the state police clearance from your current residential state if you have lived here for more than 3 months in past 12 months.
If you have just moved to a new state, my suggestion is to get the clearance certificate from your old residential state.
Example:
You have been living and working in Atlanta, Georgia for over 3 years but now moved to New York last month. Your PD date is current. You should get PCC certificate from Georgia and can ignore New york (but get it if you can).
You have lived in Chicago but your work location was in Michigan, then you should get clearance from Chicago state police.
You have lived and worked for 3 months in Seattle, moved back to India and then came back to US and started working in Boston, MA in last 12 months. You should get state clearance from Washington (for Seattle) and Boston, MA.
#3 Police clearance from home country (optional but recommended)
Examples:
Apply Indian PCC from Indian Embassy in the USA (for people living in the USA) – takes about 4-6 weeks.
Apply Indian PCC with Passport office in India – 1 day if the current address is the same as printed on the passport.
Police clearance from Singapore
Police clearance from China
If you have lived in multiple countries in the last 10 years for more than 12 months (cumulative time), then you should get Police clearance from all those countries.
Example:
You are an Indian who has lived and worked in London, UK for 23 months and then moved to the USA on an H1B visa and has been working in the US for the last 3 years.
Your PD date is now current in EB1.
You should get a Police clearance certificate from the United Kingdom, India, and the USA FBI along with US state police clearance.
i485 Processing Time
Check your current i485 application processing time (time to get green card approval) if you file today:
Open App in new Window
FAQ
Do I need a police clearance certificate even if I never had any police case in the USA or home country?
You may need a police clearance certificate even if you never had any police cases in the USA or in-home country like India.

Talk to your attorney to know if they think your specific case needs it or not.
Do I need State Police clearance certificate if I have got FBI clearance?
The state police clearance is a separate document than FBI clearance.

You should talk to your attorney to find out if state police clearance should be sent with your application package or not.

We recommend sending it to make your i485 case stronger but it is your choice.
Can I file i485 if I am currently outside USA and my date is current in 'Date of filing' chart?
You cannot file i485 from outside the USA.

You should be physically present in the US to file an i485 adjustment of status application.

The 'Date of filing' chart can be used only if you are in the USA.
How can I get green card if my PD date is current in 'Final Action' chart and I am currently outside the USA?
You can file a DS260 immigrant visa application at the US embassy if your employment-based PD date is current in the 'Final action' date chart.
I already filed i485 and have EAD, my PD is current in the current bulletin, Do I have to get the police certificate?
You should have already filed the clearance certificates earlier.

If USCIS needs new certificates, they will send an RFE.

In most cases, USCIS sends RFE to submit a new medical clearance certificate.
Source: USCIS i485 Checklist