USCIS FOIA Request for I-140 information (Sample G-639)
USCIS FOIA request for I-140 approval notice if employer is not sharing. Sample G-639. Send by email/post - $0 filing fees. Notarization optional. Result online.
AM22Tech Team
Updated 3 Dec, 21
You can use USCIS FOIA request form G-639 to get I-140 information.
USCIS FOIA request (Freedom of Information request Act) is the answer to the question "How to get i-140 copy from USCIS" if your employer is not sharing.
FOIA Filing fees
Filing fees for FOIA is $0 (zero). It's free with some conditions.
For your I-140 document request, you will most probably NOT be required to pay anything.
Please do NOT send any fees at the time of your request. After receipt of your FOIA request, USCIS will contact you if any fees are required. The first 100 pages of paper printing and the first 2 hours of USCIS search time are provided without charge except for commercial requests.
If your request requires more USCIS resources or papers, they may ask you to pay fees of 10 cents per page for duplication.
Fees are charged if the combined cost for searches, duplication, and/or review is more than $14, and by submitting Form G-639, you agree to pay for fees up to $25.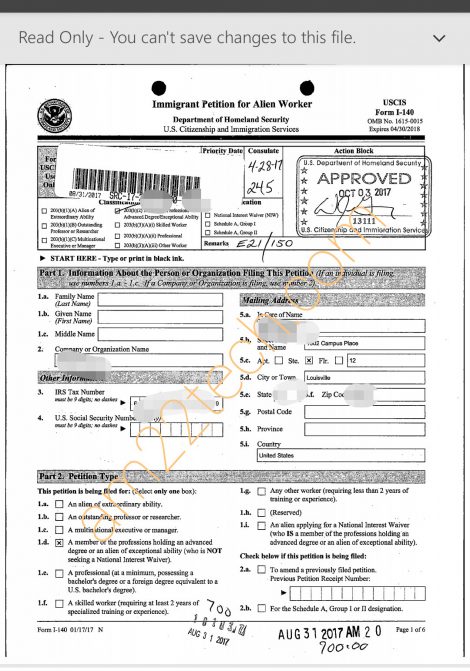 #1 FOIA Request Online (Recommended)
USCIS FIRST system allows FOIA requests to be made online. You will get an email your records are ready for download online in your account.
Create an account on the USCIS website and link it to your case, you will be able to log in to the digital delivery center to view and download the records you requested.
If you are already registered on the USCIS website, you can log in and link the case to your existing account.
#2 File FOIA by Postal Mail

Send a postal mail with form G-639 for Freedom of Information Act/Privacy Act Request.

U.S. Citizenship and Immigration Services
National Records Center, FOIA/PA Office
P.O. Box 648010
Lee's Summit, MO 64064-8010

OR
#3 FOIA Request by Email

Email OR FAX is also acceptable as a valid FOIA request by USCIS. Fill the same form G-639, get it notarized and then scan and send it to the email address or FAX it.

USCIS Contact Center: 800-375-5283 or TTY 800-767-1833
Fax: 802-288-1793 or 816-350-5785
uscis.foia@uscis.dhs.gov
Sample G-639 form for I 140 – pre-filled
This sample pre-filled FOIA request gets you an i140 approval notice and receipt number directly from USCIS without informing your employer.
Open in New Window
You can use this same FOIA request to get other immigration records too.
USCIS FOIA Request Status Track – I140
A FOIA request for i140 processing time is 1.5 months.
I-140 request is considered a simple request and hence falls in the TRACK-1 request.
USCIS FOIA Request Control Number Status
USCIS sends an acknowledgment of the FOIA application receipt by paper mail with the FOIA control number (receipt number) to track your application status.
USCIS might first send a mail letter with the UNC number in case they need more info about your identity.
The UNC number is converted to an NRC number after they have verified your identity.
You will receive another mail letter with the NRC number and PIN.
The USCIS FIRST (online account) is useful only after you get the NRC number and PIN so as to register and receive the document online.
It can take up to 3 weeks for the mail to arrive. Use the FOIA request control number (NRC) to check the status here on the USCIS FOIA website.
Is Alien registration number mandatory?
The alien number is not required for the FOIA request.
But, it is better to provide as much information as possible to USCIS for an easy search of your record.
For the primary beneficiary of the I-140 application, the Alien number will be written on the I-140 approval form itself.
Sample i797 approval looks like this for I140 applications: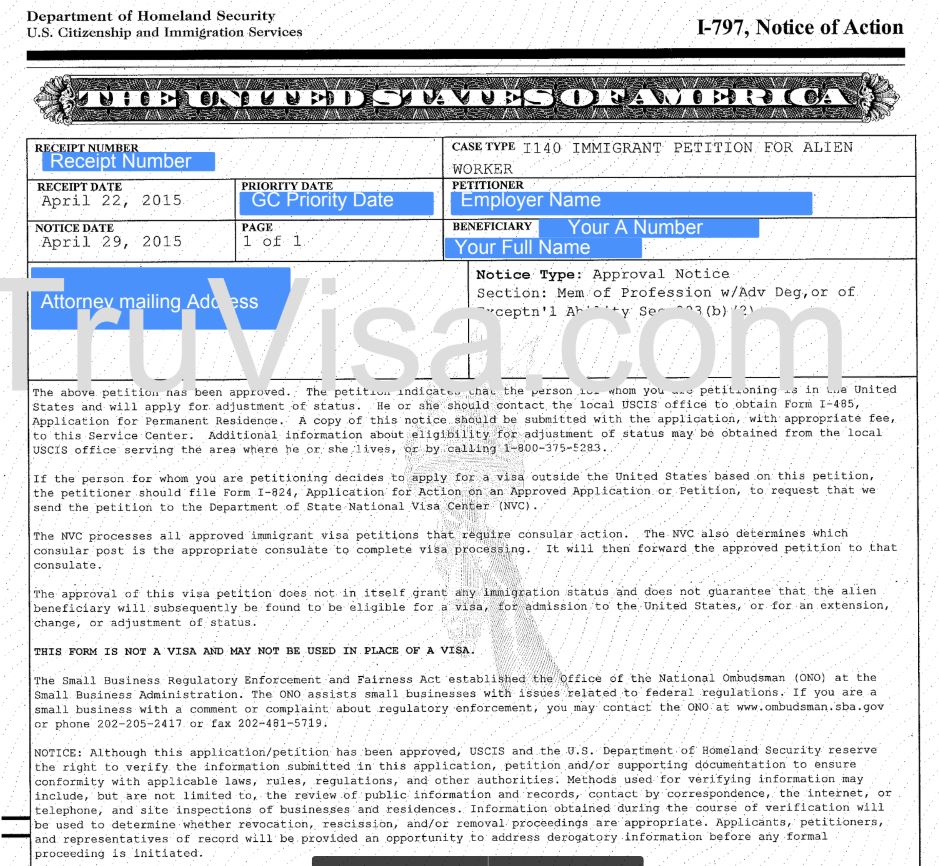 Hence, it is possible that you do not have it with you. This is fine and you should leave the field blank in that case.
If the primary I-140 beneficiary has the EAD, then the Alien number can be found on the EAD card mentioned as USCIS#.
Documents required for G-639 form
There are no supporting documents required for FOIA requests and form G-639 requests.
But, we strongly recommend sending a notarized copy of your passport or your driving license to help USCIS check your identity.
Many times, USCIS rejects the FOIA request simply because they cannot verify your identity.
FAQ
Is the PERM ETA number the same as i140 A number?
Is form G-639 required to be Notarized?
The notary is not required for form G-639.

We recommend getting a notary on G-639 to prove your identity and faster processing.

In fact, you should sign the form in front of NOTARY.

If you do not want a notary, just sign yourself 'under penalty of perjury'.
Can we file a FOIA for the i140 request online?
You can file a USCIS FOIA request to get i140 information online using USCIS FIRST website.

It is fast and more reliable than email or mail requests.
Is i140 available online from FOIA?
Once your i140 request has been completed, USCIS makes the i140 receipt copy available for download online on the FIRST website electronically.
How much are USCIS FOIA filing fees?
USCIS FOIA filing fees are zero (0) dollars.