New Card Is Being Produced Meaning (USCIS Case Status)
USCIS status update New Card is Being Produced means your EAD is approved. Get EAD card by USPS mail in 7-10 working days. SSN card will arrive in 4-5 weeks.
AM22Tech Team
Updated 8 Aug, 23
A new card is being produced USCIS status means that your EAD application has been approved and the card has been sent for printing.
You can use this app to fill out the EAD form, validate all, and make sure the form is not rejected or an RFE is sent by USCIS.
This article will discuss:
EAD Processing Time
You will receive the new EAD card (i-485 EAD, F1 OPT-EAD, L2 EAD, H4 EAD, or other) by mail within 5-10 working days after the "New card is being produced" USCIS case status update.
The EAD (Employment Authorization Document) is filed using USCIS form I-765.
SSN Card with EAD
The SSN request is sent to the SSN office after your EAD has been approved. It will take about 4-5 weeks for the SSN card to arrive by USPS mail.
There is no biometric required for H4-EAD and SSN.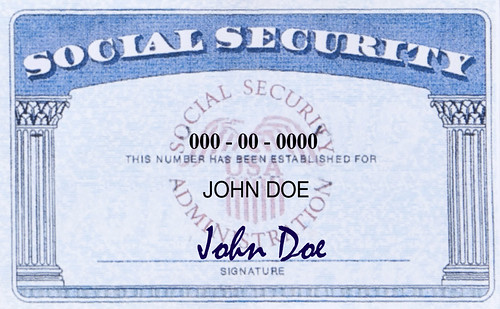 SSN card Not Received After EAD approval?
If you do not receive the SSN number in 6 weeks, you can directly visit your local SSN office. They can check if any SSN application is pending for you.
If no application is pending, you can request a new SSN number.
EAD, AP Combo Card
The i485 EAD + AP (advance parole) combo card is also approved with a "New card is being produced" status.
i485 EAD with i131 advance parole
In many cases, if USCIS thinks that your Green card can be approved earlier than your EAD/AP, they may even deny your EAD application. This is normal and no need to worry.
It would help if you planned to travel outside the USA only after your I131 advance parole card has been approved.
USCIS Case History
Other status updates for the EAD i765 application may look like this:
| Status Date | USCIS EAD Case Status |
| --- | --- |
| 9 Aug | We mailed your new card to the address you gave us. |
| 4 Aug | New card is being produced. |
| 4 Aug | We approved your Form I-765, Application for Employment Authorization. |
| 26 May | We received your Form I-765, Application for Employment Authorization. |
FAQ
Can I start work with ITIN until my SSN is received?
You cannot start working using ITIN. We suggest waiting to receive a salary until your SSN is issued to you.

Your employer would need to fill out form I-9 for your employment and it requires an SSN number.
Do we Need to Apply for Merging ITIN with SSN?
If you are on H4, then you would have an ITIN number.

Once you get your Social Security number after H4 EAD, you can visit a local IRS office or write a letter explaining that you have now been assigned an SSN and want your tax records combined.

You should include your complete name, mailing address, and ITIN along with a copy of your social security card and a copy of the CP 565, Notice of ITIN Assignment, if available. 

The IRS will void the ITIN and associate all prior tax information filed under the ITIN with the SSN. 

Send your letter to:
Internal Revenue Service 
Austin, TX 73301-0057 
How long does it take to get an SSN card after EAD card approval?
You can expect an SSN card within 4-6 weeks after EAD approval.
I have my Green card pending in both EB2 and EB3. Is Green card EAD using EB3 or EB2 the same or different?
The green card is issued with the category of C09, which is the same for both EB3 and EB2 queues.

Hence, there is no difference between the two. You can apply the green car EAD from either queue if you have both EB2 and EB3 approved.