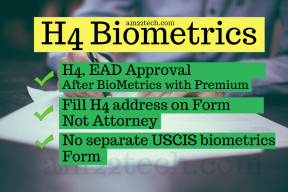 21 May, 19
H4 Biometric Appointment with H1B premium processing in 3-15 days after fingerprints. Use H4 physical address for nearest center. Reschedule allowed. No refund.
19
Featured
USA
Work in USA - H1B, L Visa
15 Apr, 19
USCIS buy american hire american policy changes from denying H1B extension on speciality occupation RFE, Changing H1B lottery, issuing NTA and work site visits.
0
Featured
USA