Australia is not USA, it's developed India – Move US to Aus – Pros, Cons
Move from US to Australia - real life experience - Schools, Costco, Kmart shopping, apartment rental, driving license, cost of living, car buying.
By Anil Gupta
Updated 3 Mar, 20
Australia is a developed country and its major cities feature in top 10 cities to live every year. But, it is definitely not equal to America.
As an immigrant who has lived in America for a long time and now trying to settle down in Sydney with Australia PR, I list specific things that will pinch if you are planning to move from US to Australia.
USA is the most attractive country for a reason that I learnt after leaving US. It is one of the biggest consumer driven market with extremely deep understanding of what consumers want.
Consumer is the god in America and everything is so much streamlined that you will never feel the need of raising your voice. Things are a lot different in Australia and you would need to be careful while dealing with local businesses.
#1 Rental Maintenance is headache in Australia
In US, you only deal with lease office for Apartment renting and maintenance requests. There are standards like full kitchen set up in 99% of apartment communities:
Refrigerator,
Food crusher in kitchen sink,
Microwave,
Gas stove and
Dishwasher
In Australia, there is virtually no standard. Each apartment is different within same building. You have to ask for each thing separately for each apartment to make sure what they have installed. The most you can expect to be preinstalled is a dishwasher and gas stove.
We could not find any community which was owned and operated by any individual company as a whole. Most apartments have individual owners who have engaged some rental management company like PIA etc. This means that landlord will control each maintenance request based on how much it may cost him.
This is frustrating most of the time as you have to negotiate for each small drainage blockage or a door lock repair. The average turn around time for 'emergency' maintenance like flush not working is 2 weeks!
The first response by maintenance agency is always 'ignore'.
The second is try to put the blame on tenant.
The third is to send request to building manager or strata or someone else.
The fourth is to delay the maintenance as long as they can.
This means that you have to prove that the problem happened naturally and not because of your actions.
This was never felt in USA as maintenance was done with "no questions asked".
#2 Dryer installed but no washing machine
You have to buy your own washing machine.
In many newly built apartments, dryer is installed as a standard but no washing machine.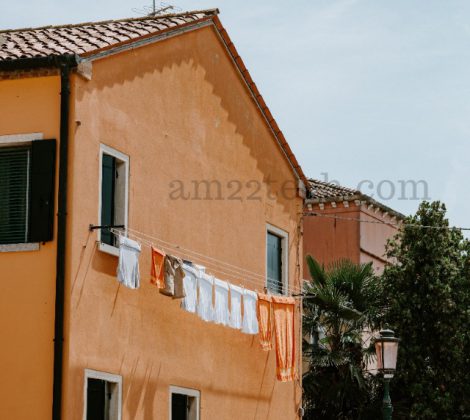 The Australian culture is to use open drying under sun and hence the apartments have not been designed to have the exhaust for dryer. We found it strange that dryer exhaust was simply throwing all heat inside the apartment itself.
In USA, 90% of household use washer and dryer as a standard and have well designed exhaust to throw the heat out.
#3 Air Conditioner – Only in Living Room
Another unrealistic feature of apartments is AC installed only in living room and that too if you are lucky. Most communities have no fans and no AC installed at all.
Australia is a hot country and no centralized AC felt more like India. They may have their own reasons for not installing AC but it was a shock for us to not have a central heating and cooling system.
People buy portable AC for bed room.
#4 Car Buying Takes a Week, Luxury Tax
You cannot beat the ease of car buying process in USA – Walk into car showroom, get the loan over phone, and drive out the brand new car within an hour.
Do not expect the same in Australia even though it is a developed country. You need to get bank loan cleared, pay the dealer and wait for 3-4 days to get clearance to drive your car. If you are coming from America, you will certainly not like the multiple trips that are required to buy the car.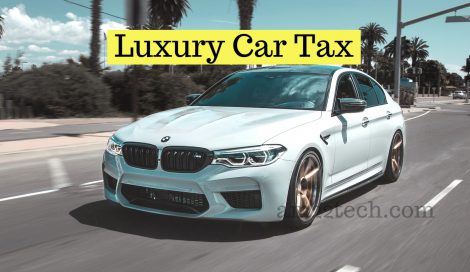 Australia still has the British style luxury tax (around 33% tax for cars above 65k – changes every year) for high end cars which makes it difficult to buy brands like BMW, Audi, Lexus and others. If you have lived in USA, you know that anyone can get a hand on these cars due to no luxury taxes there. That's a big difference.
#5 School without Buildings – De-mountable Classrooms
Public school system is good but most do not have proper buildings. There are mandatory dress codes and school dresses are expensive.
Expect to pay these fees even though it is public government school:
| | |
| --- | --- |
| Books | $50 |
| Parents and Citizen Voluntary Fund – Even though it says voluntary, it is mandatory and is used for building repairs and upgrades. | $135 |
| Summer Dress, Winter Dress and sports day dress – Single set Summer Dress for a 8 year boy – tie, shirt, shorts, socks and sports dress. | $150 |
| Activities such as excursions, sport, camp, music program etc. | $100 |
| Technology Equipment, Education Program Fees | $300 |
Classrooms are like portable demount-able structures. Kids have to eat their lunch outside in an open common area (ground) which was unheard of in America. Be prepared to handle more germs.
In US, you do not pay any of these fees except the excursions.
The school culture is more on the lines of Indian government schools than US.
Almost all top rated schools have extremely high ratio (about 90%) of south Asian kids. Due to high presence of Chinese and Korean immigrants, learning Mandarin or Korean is mandatory till grade 4 for all students.
Australia has both boys, girls and co-education private schools which can easily cost around A$2500 per month.
#6 Driving License Conversion is Smooth
If you have American driving license, it can be converted to Australian license within 5 minutes. That's the best thing I liked.
For licenses from India or China, you will have to start fresh with learning license. The process is long and very strict.
As an example, Service NSW has offices all over NSW (Sydney) and offer highly professional services. I have not seen this kind of customer service anywhere in the world for getting driving license.
You will find Indian and Chinese offering driving lesson services in malls or other public places. Just be careful and negotiate.
#7 Government office Services better than private in Australia
In USA, Government offices are not good enough as private companies.
In Australia, government offices and services are like private professional services in USA. In contrast, Australian private business services are not as good.
As an example, the Centerlink office staff is polite and you can register yourself for Medicare within an hour. I was impressed.
#8 Costco Kirkland Expensive than Other Brands
Costco is one store that gives you look and feel of USA store. Most of the product range will also sound same as they probably import all their products from their global warehouse. Your US Costco membership will work in Australia as it works globally.
The only fact that pinched me was their own brand Kirkland costs more than regular brands in Australia! Wow.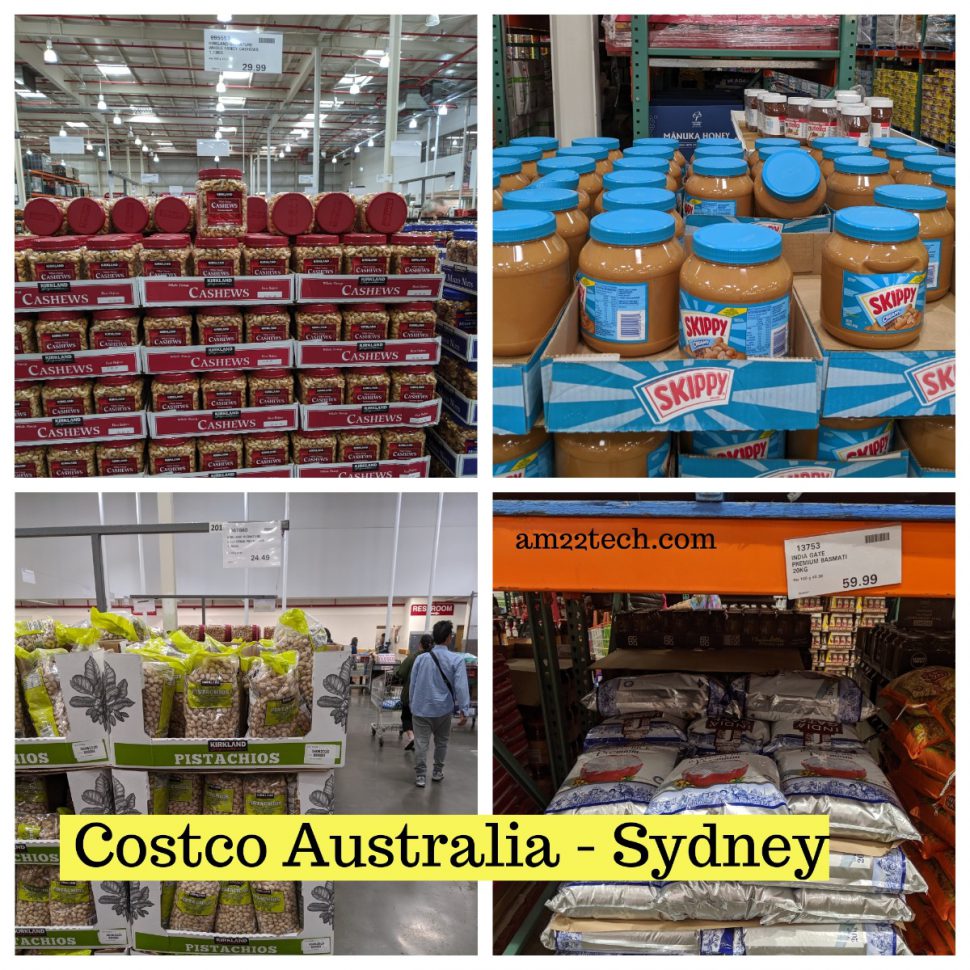 We used to buy Kirkland products extensively due to their good quality but almost half price of what well know brands could cost in USA. But, here in Australia, Kirkland will cost you more!
There is no Sams Club, BJs or other wholesale warehouse in Australia.
#9 Target Australia is NOT Target USA
Target Australia has no affiliation with Target corporation USA and is clearly written on their website even though they share the similar logo, color branding and similar looking stores.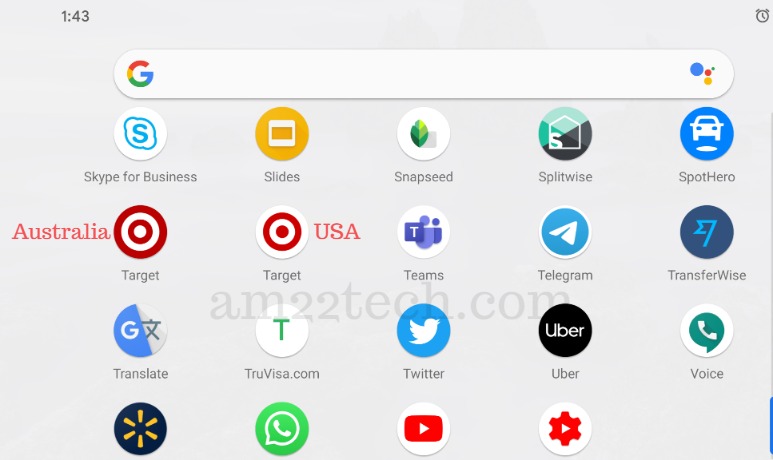 We used to love shopping at Target USA as it had so much to offer with price match policies, extended member returns and gracious 5% off on all products with their red card.
There is absolutely nothing like Target USA in Australia. The inventory in Oz is only 50% of the USA product range.
#10 There is No Walmart, Kmart is Useless
You know Walmart has the lowest prices and largest selection of products in USA. KMart is known for same low price in Australia but majority of their inventory only has their own brand called 'Anko'.
Anko makes clothes, bikes, mixer grinder, furniture, and what not. You name it and they have it but only from Anko.
You cannot return a product if it has been opened from original packaging in Kmart. This effectively means that you should make a decision just by looking at the product! Does that make sense? We are getting used to it slowly.
#11 Amazon Australia – Stripped version of Amazon US
If you have Amazon prime USA membership, you will find that you won't be allowed to watch many movies just because of regional licensing issues.
The range of products on Amazon Australia is also nowhere close to USA. In-fact, you can easily find US products listed on Australia website.
Amazon Australia product line is not aggressive as it is in other countries.
Netflix USA account works but many shows like 'breaking bad' were blocked due to licensing issues again.
#12 Credit Cards – Annual Fees, Transaction charges
Australia really has no credit cards that come with zero annual fees. This is strange when you know that banks take a cut on each sale from the seller.
Australia has a culture of paying for everything. Most retailers pass on the debit/credit card transaction charge ranging from 1.2-1.9% directly to consumer including car rental services like Budget, Avis and other know big companies.
The best bank is commonwealth bank due to their services and availability of ATMs. You can open their bank account 3 months before landing in Australia.
We opened one account each in Commonwealth and WestPac before landing. Commonwealth had kept the Debit card ready before landing whereas WestPac ordered the card on physically verifying identity in Bank branch.
#13 Restaurant Food is Expensive
Unlike US, there is no tipping culture in Australia. This can probably save you about 15-20% of bill each time you eat out.
But, these savings are offset by the food cost if you compare it with US. The regular/house coffee (called Flat White in Oz terms) will easily cost you A$4.5 even at McDonalds.
The cost of food is high due to the high minimum wage in Australia. You do feel the pinch if you earn in Australian dollars and then spend in it too.
#14 'The Good Guy' – 'Best Buy' of Australia
Australia's popular electronic good store is theGoodGuys. The store looks and feels like 'best buy' of USA.
The other popular electronic stores are Harvey Norman (a bit expensive) and Bing Lee (popular with south asians).
All prices are negotiable including the new products. Do not just pay the ticket price.
They all sell open box products and claim to offer them at discounted prices in their 'seconds' stores. Please beware that prices are almost same as new models. So, be very careful and negotiate hard after checking prices online for same or similar products.